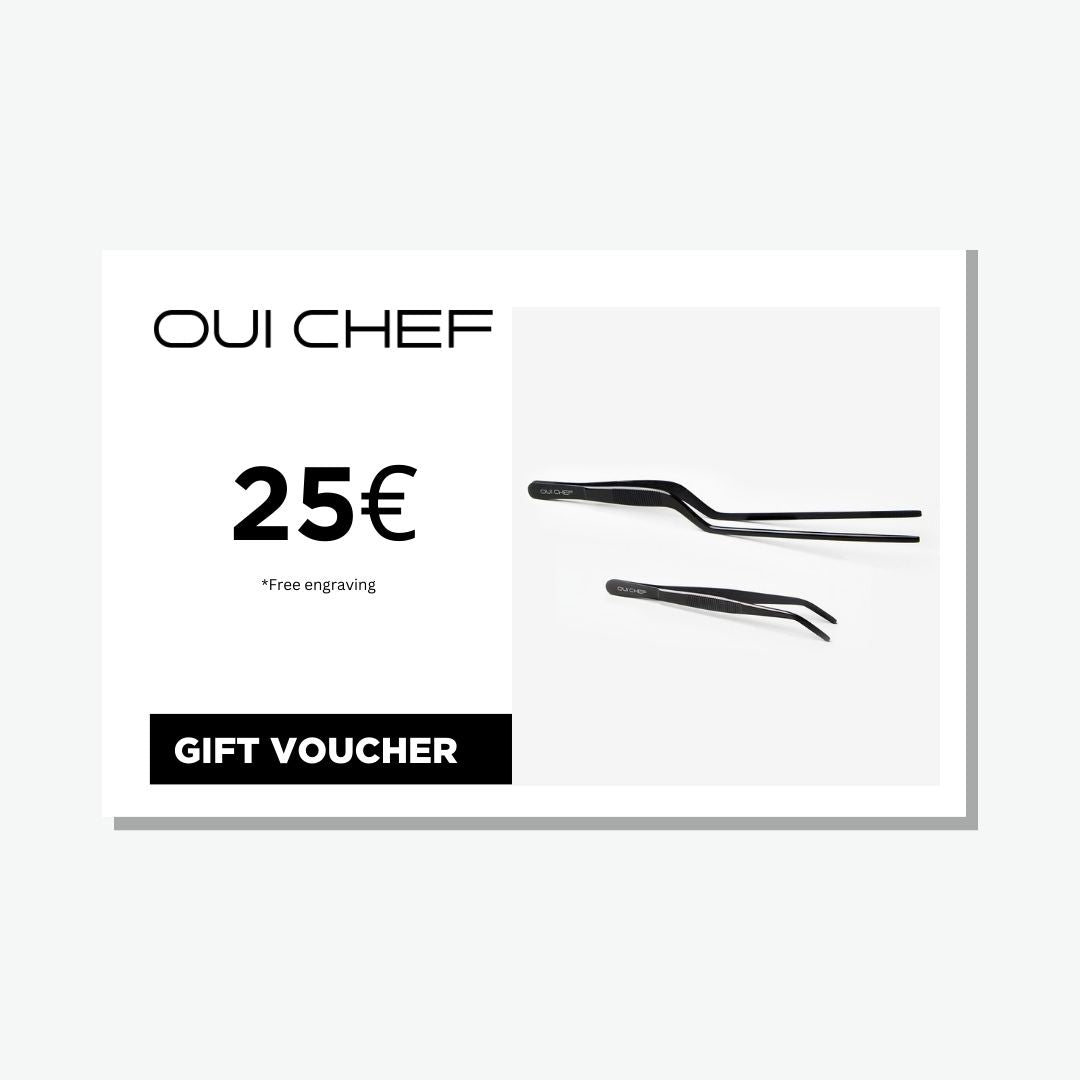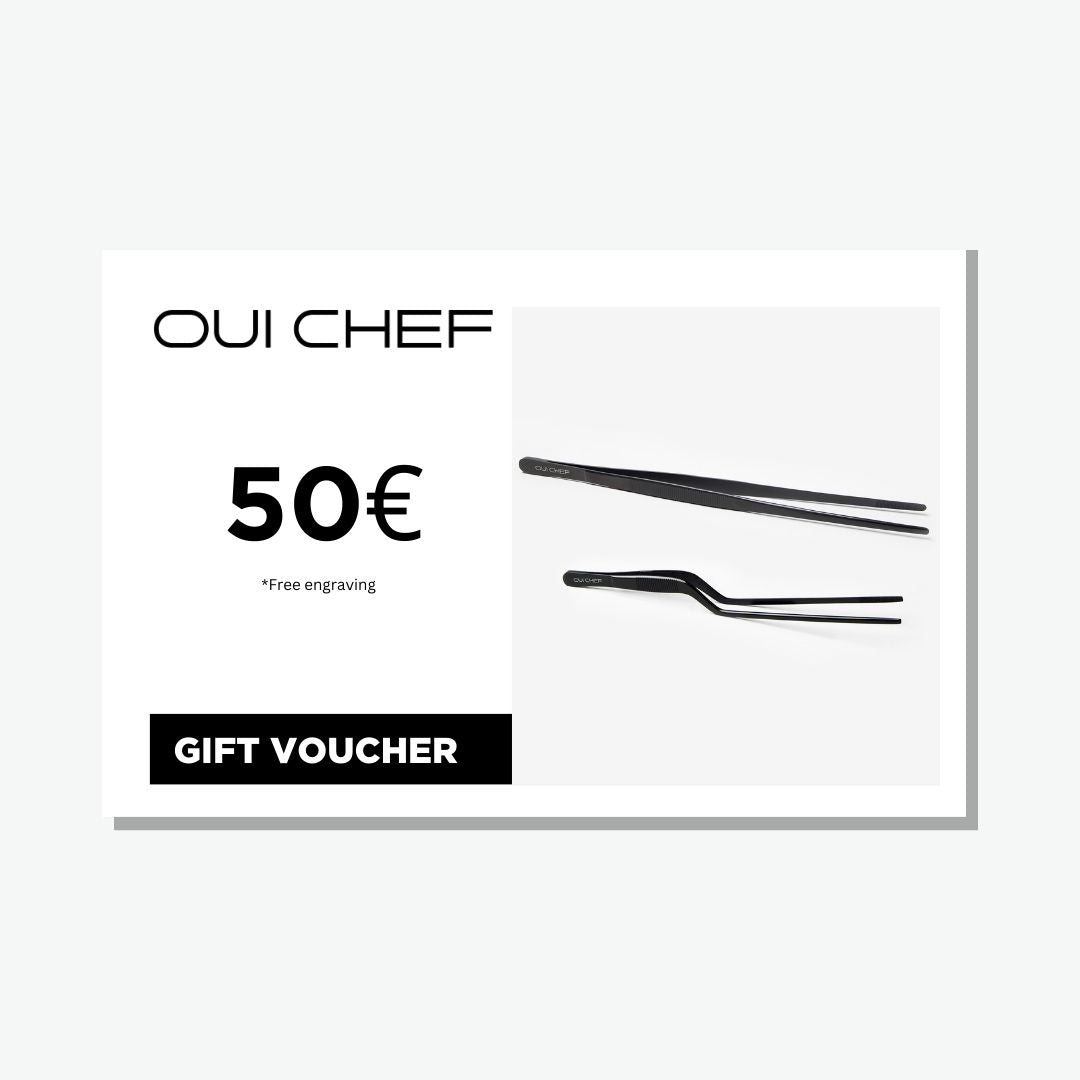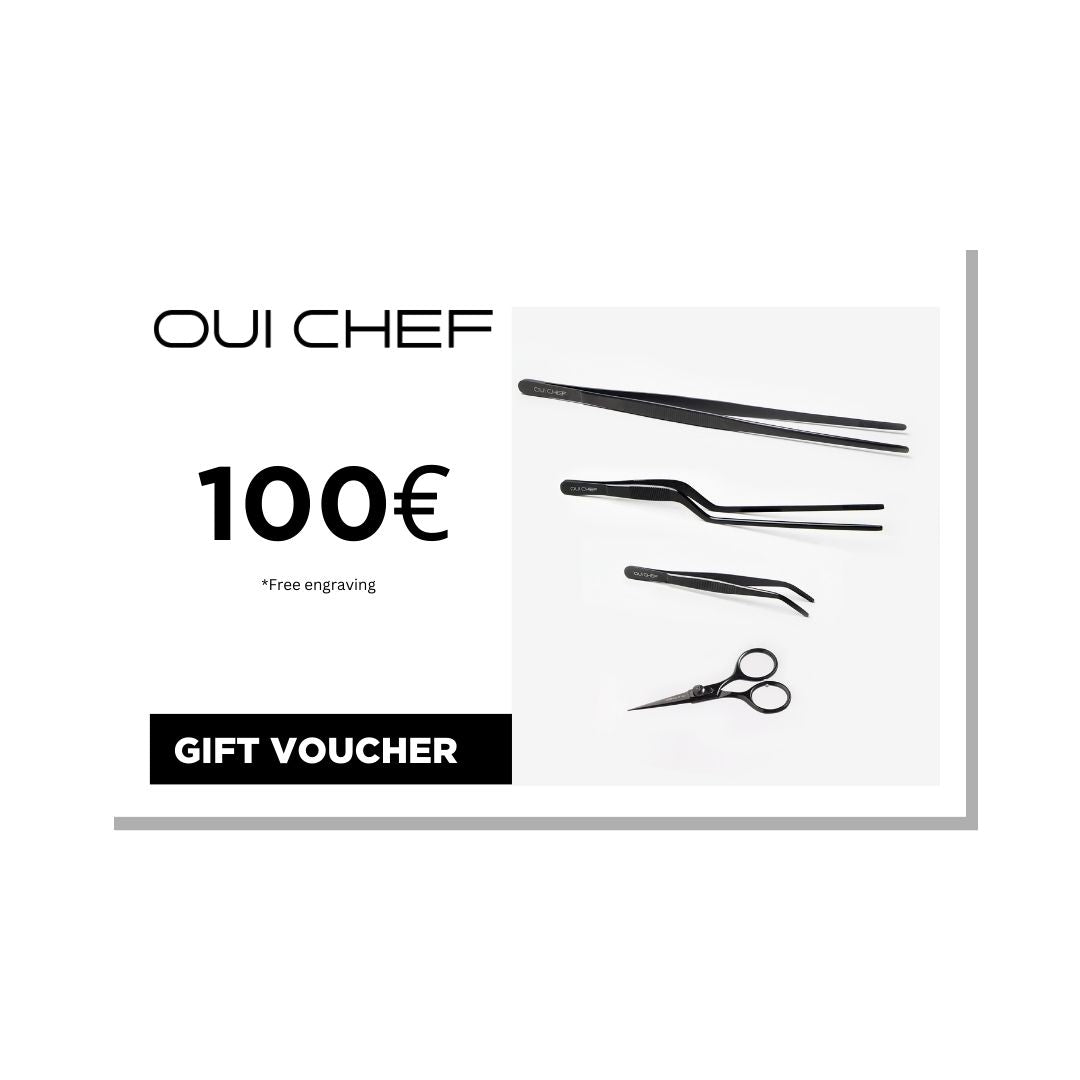 Oui Chef Digital Gift Card
Don't let anyone pinch your kit, engrave your name for free.
Trusted by the best Chefs all around the world, Oui Chef is the perfect gift for the special chef in your life. Let that Chef pick exactly the pieces of Oui Chef kit they want and get them personalised with a digital Oui Chef gift card.