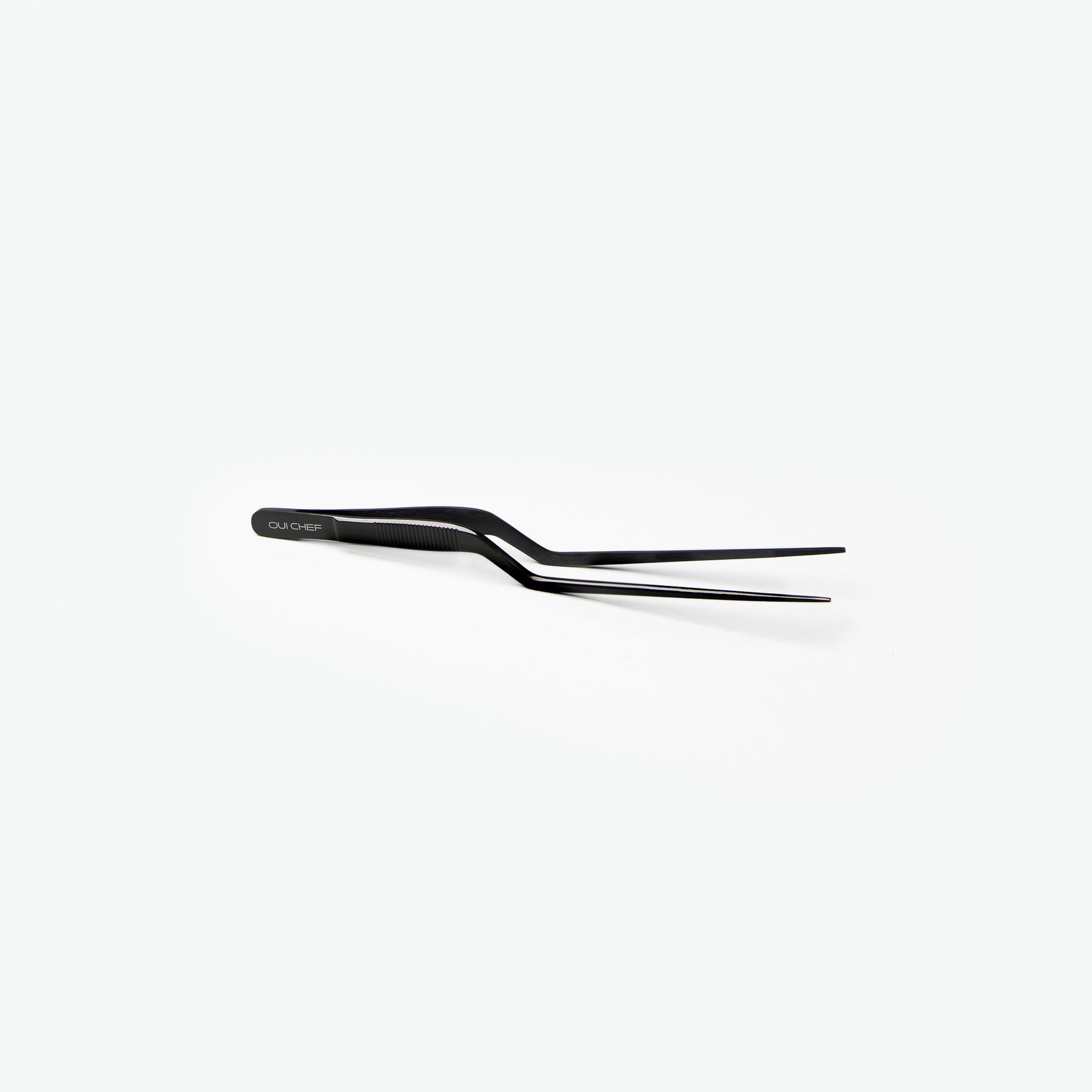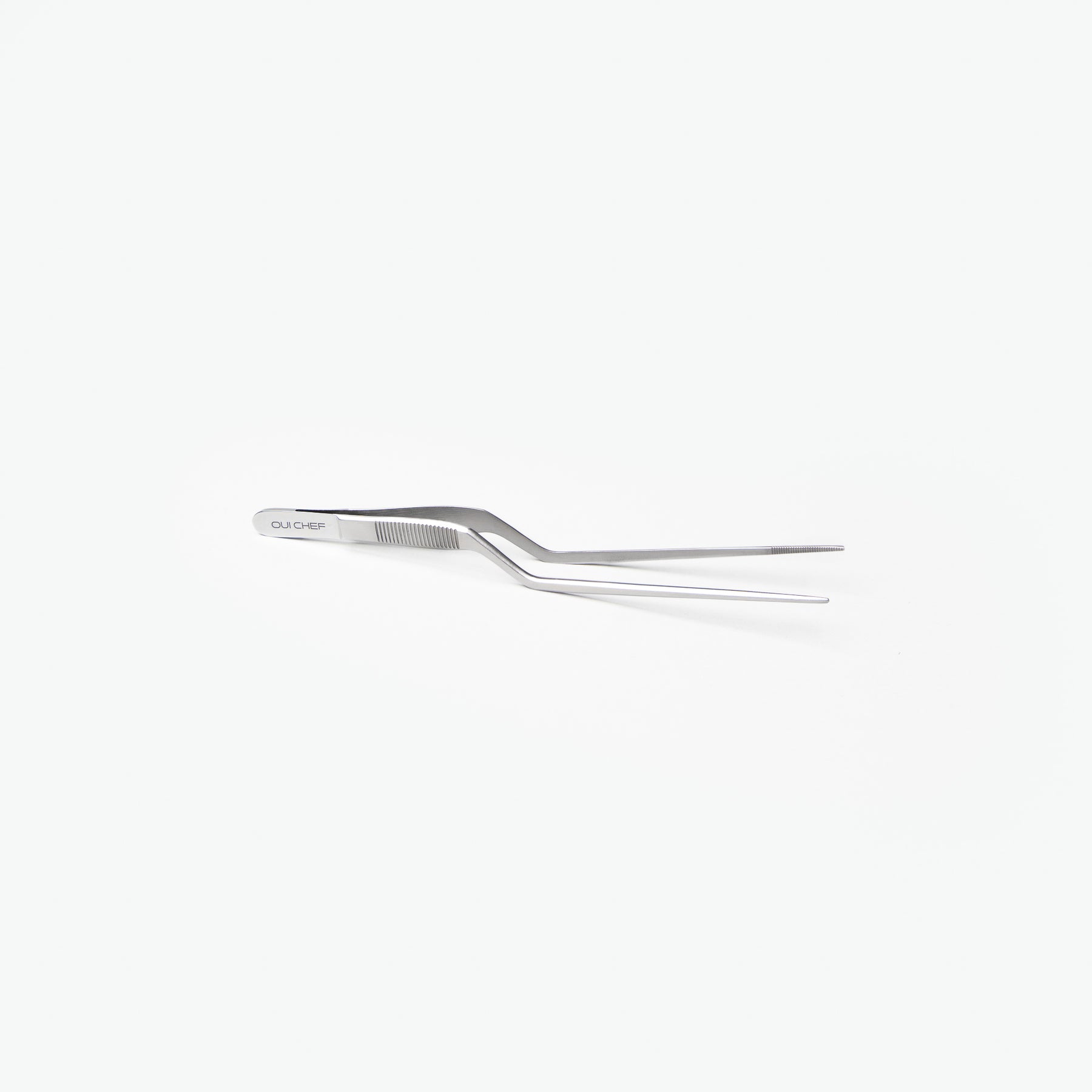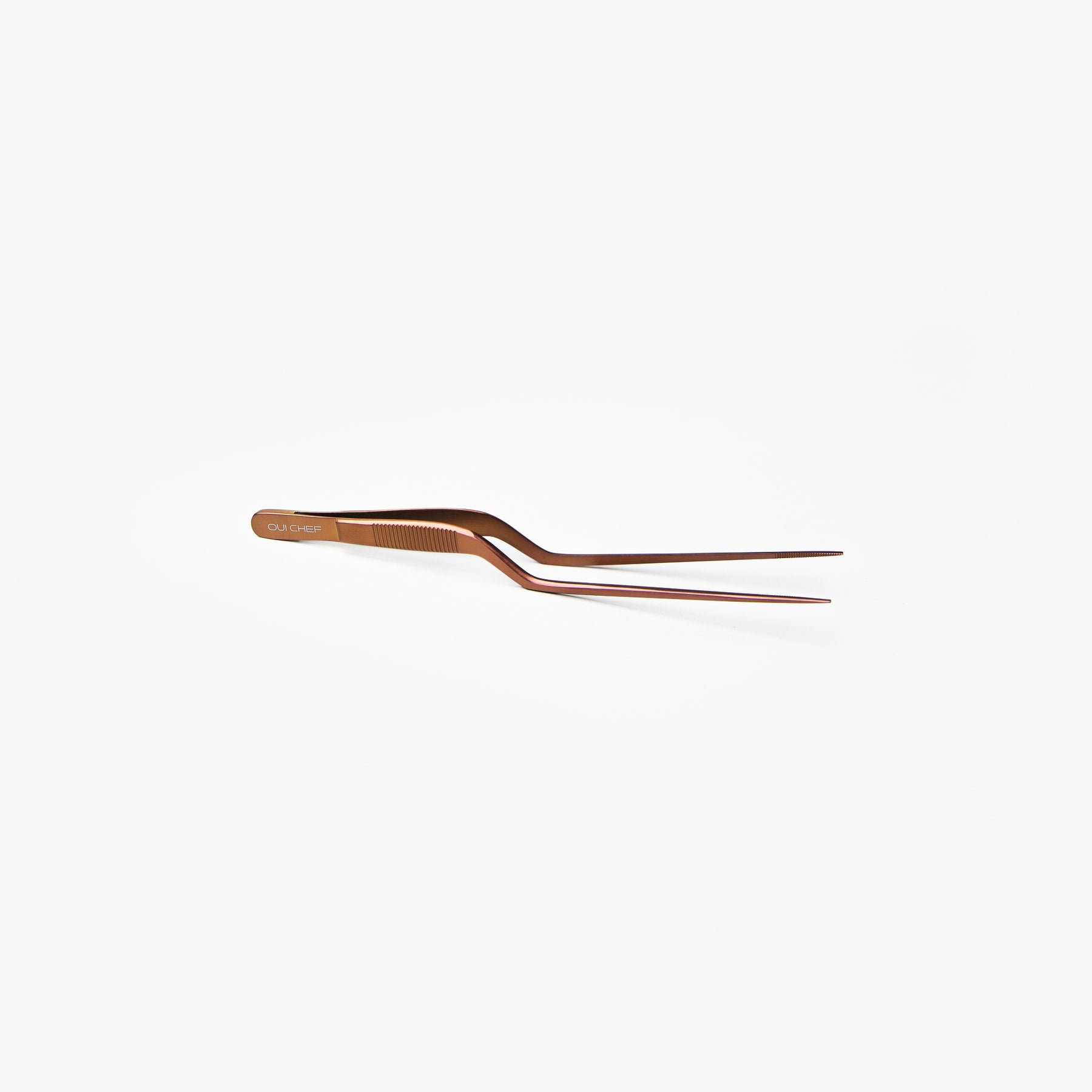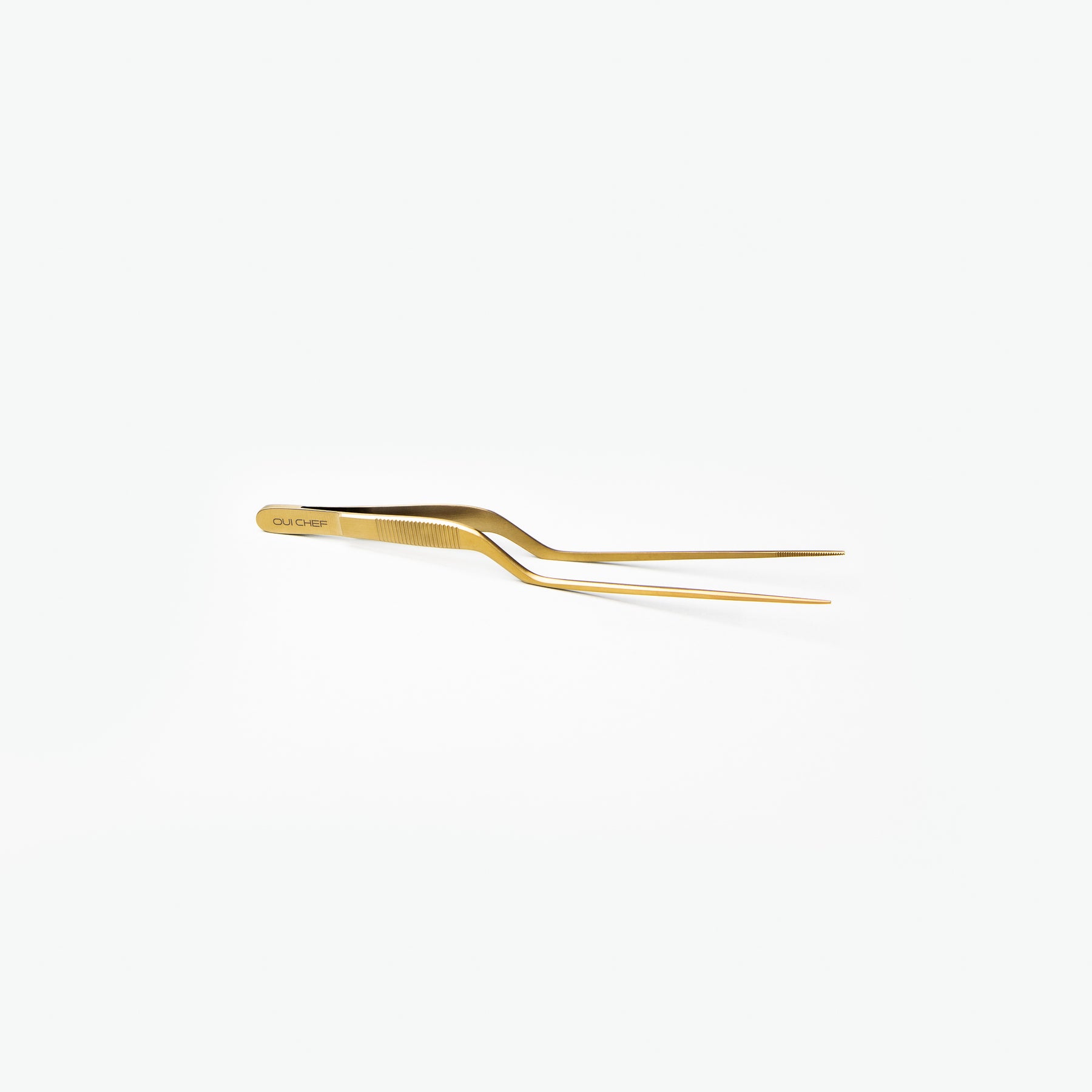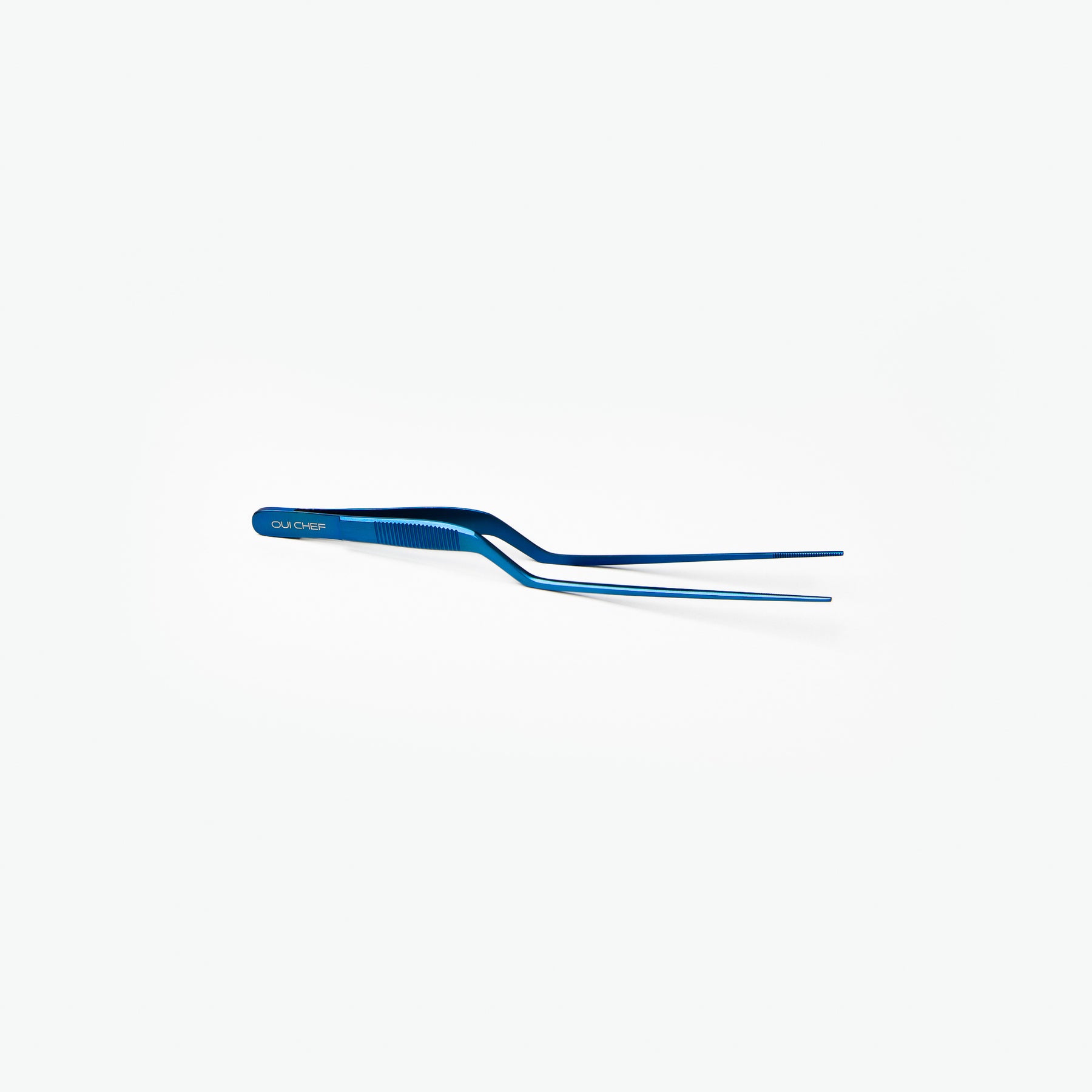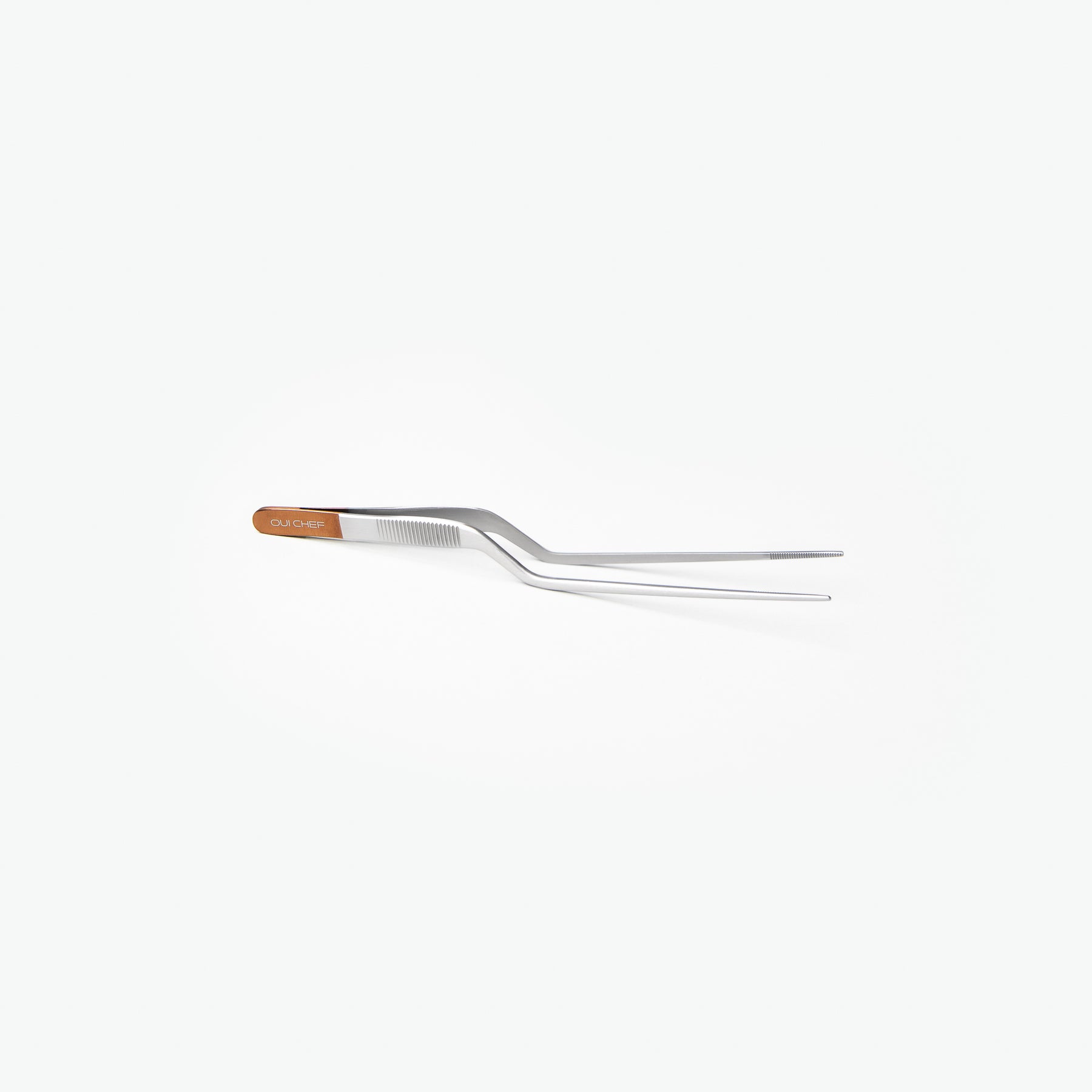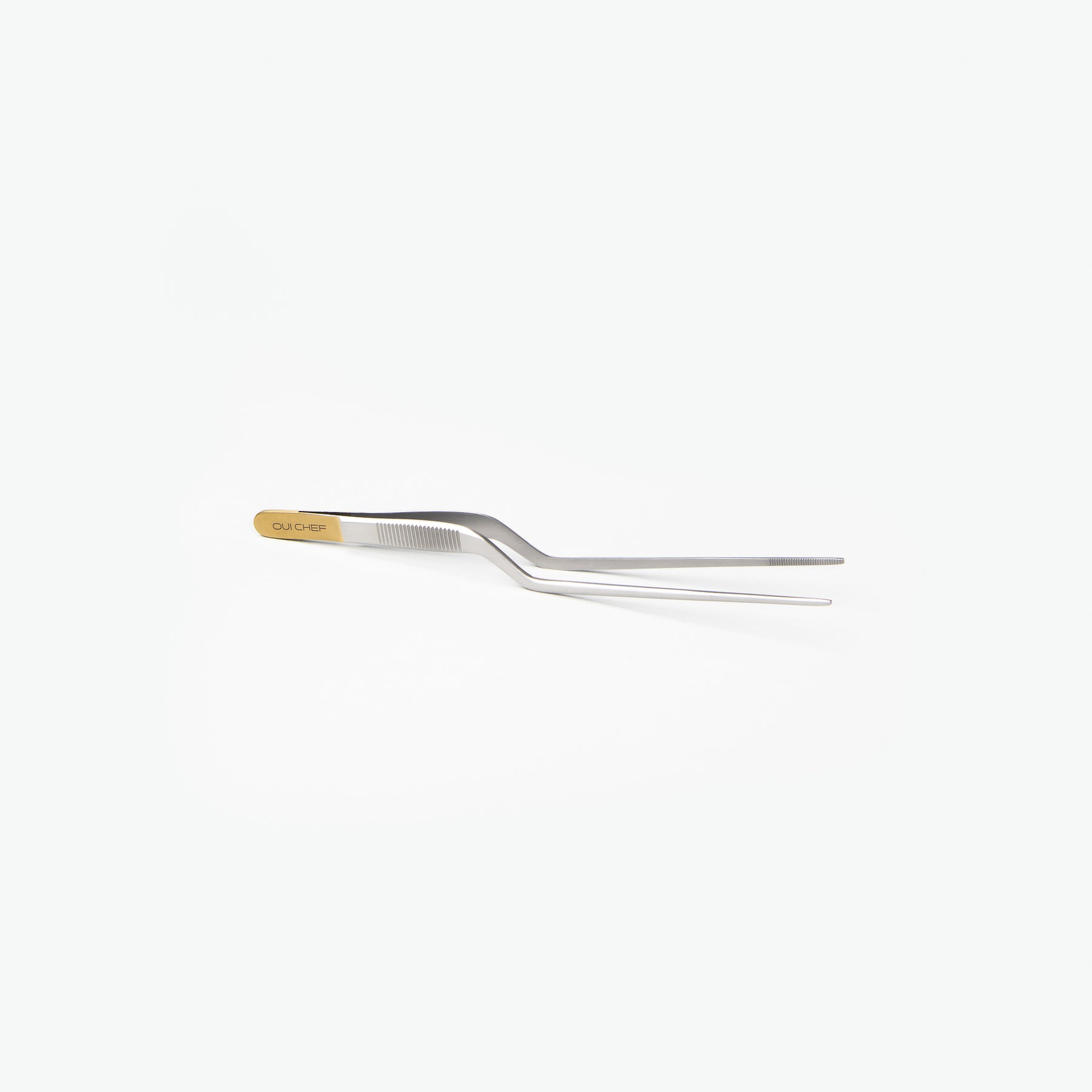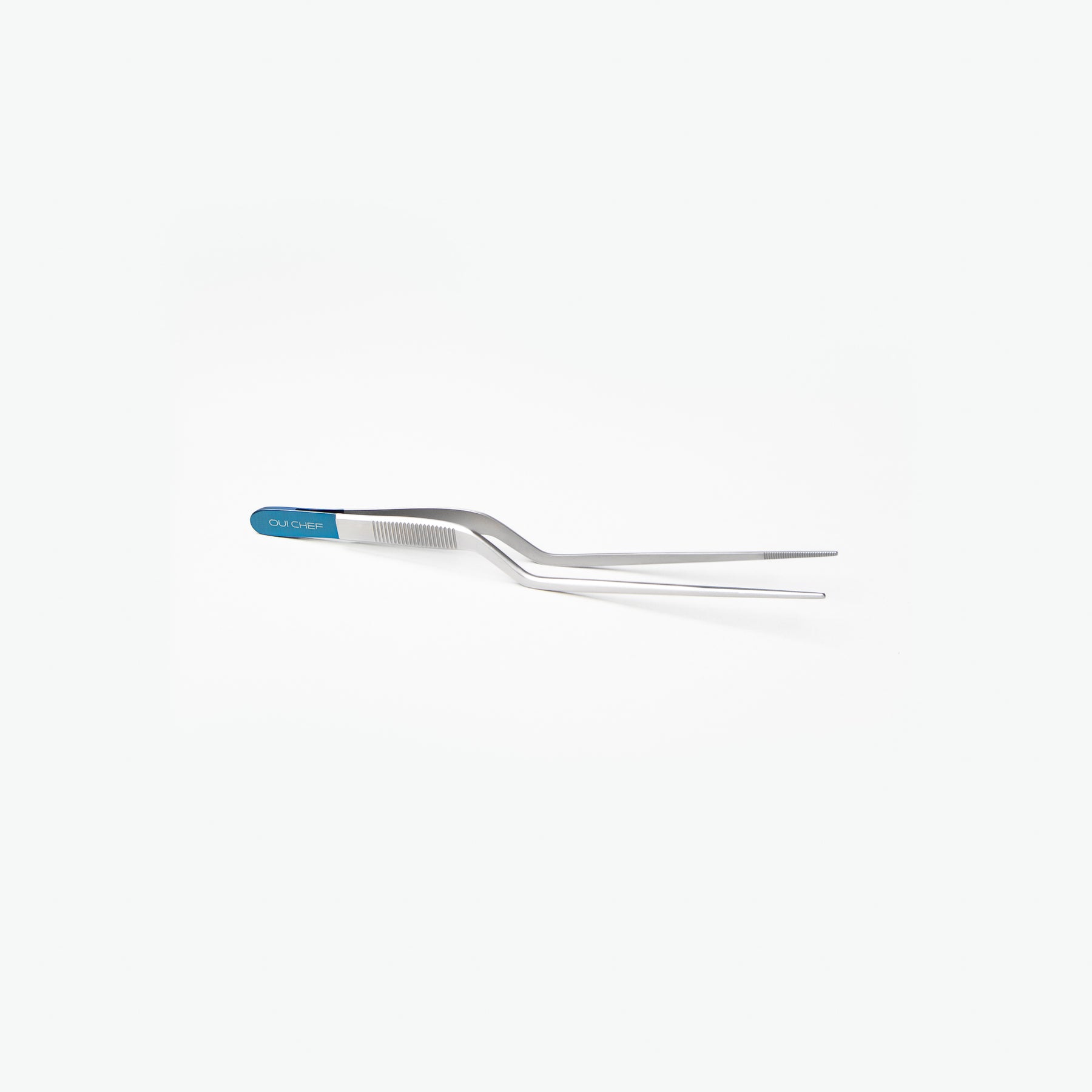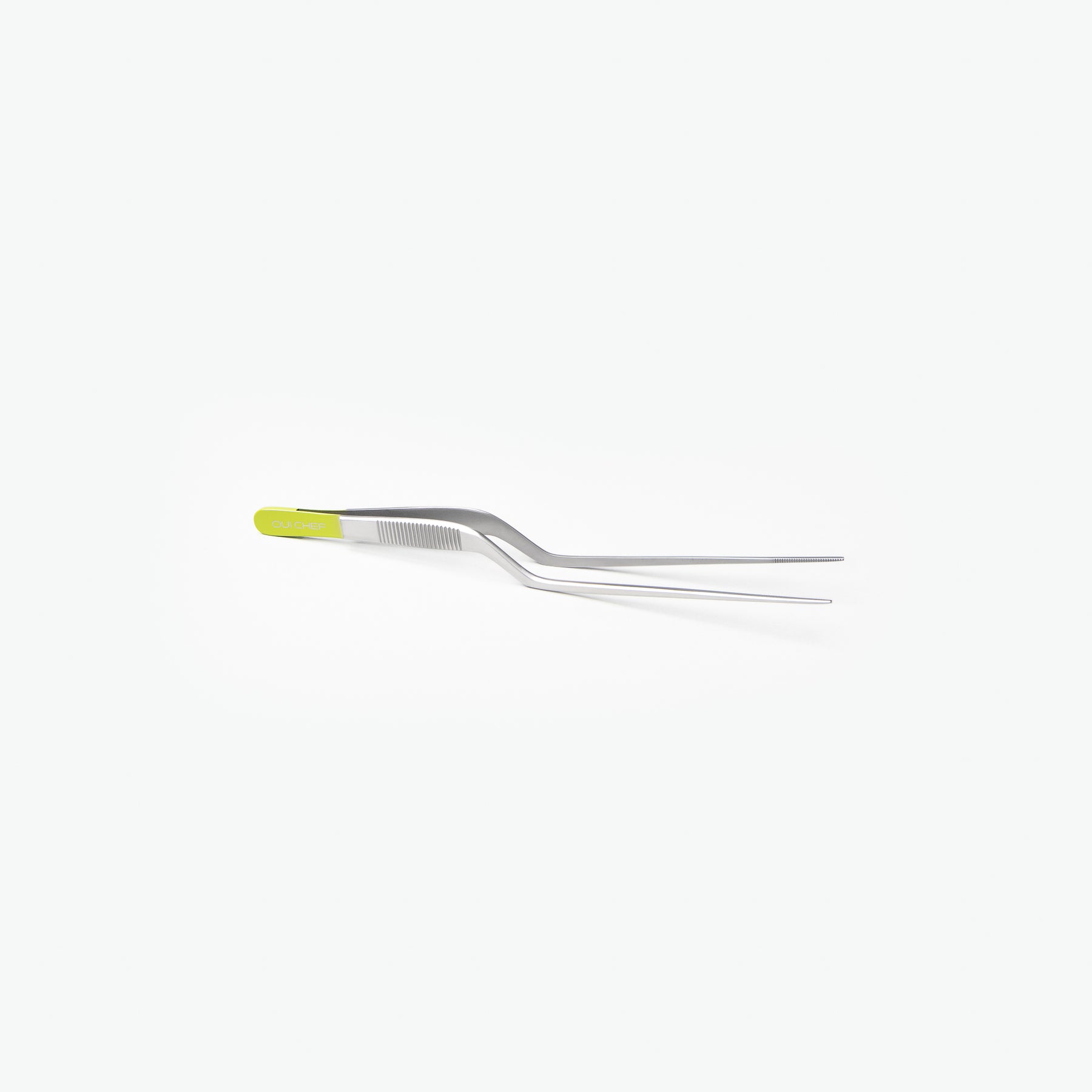 17cm/6.9" Offset SuperFine Tweezers
At a glance:
Designed, manufactured and finished to the highest standards, these medium-small SuperFine offset chef's tweezers are an extension of your hands, allowing you to execute beautiful plates quickly and accurately every time, maximising creativity and performance in a busy kitchen.
Perfect for:
These tweezers are favoured by chefs who want a tweezers that sits between our small and medium sizes - if you find our small tweezers that bit too small or the medium a bit too big for your hands, then these are the perfect tweezers for you.
Details:
Lightweight and perfectly balanced, these Oui Chef tweezers have excellent agility and the precision demanded by top professionals. This latest addition to our SuperFine range has an extra light handle tension and a fine pincer tip that can handle the most delicate of work.
Length: 17cm / 6.69" (Small)

Shape: Offset with SuperFine tip

Engraving: Yes

Magnetic: Yes