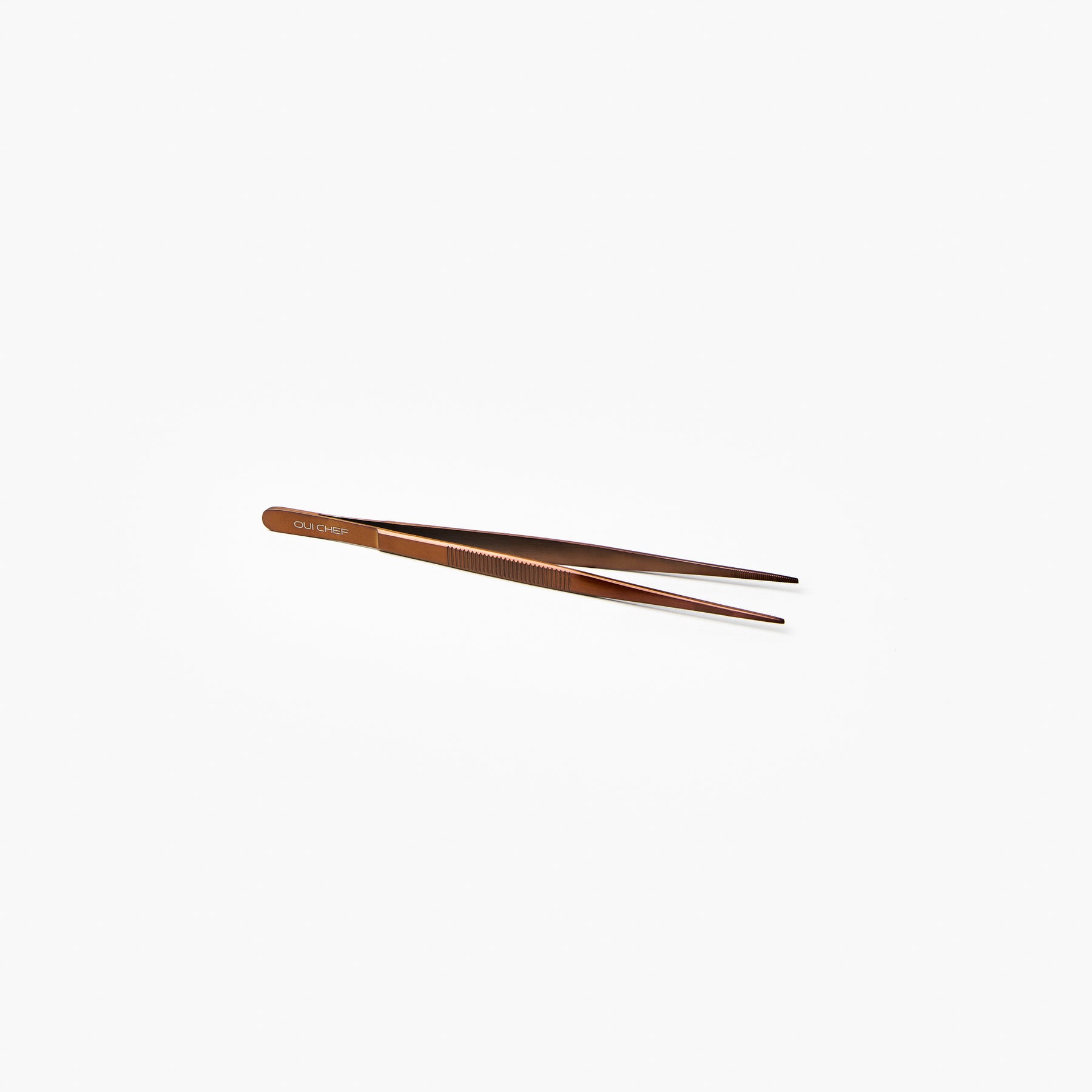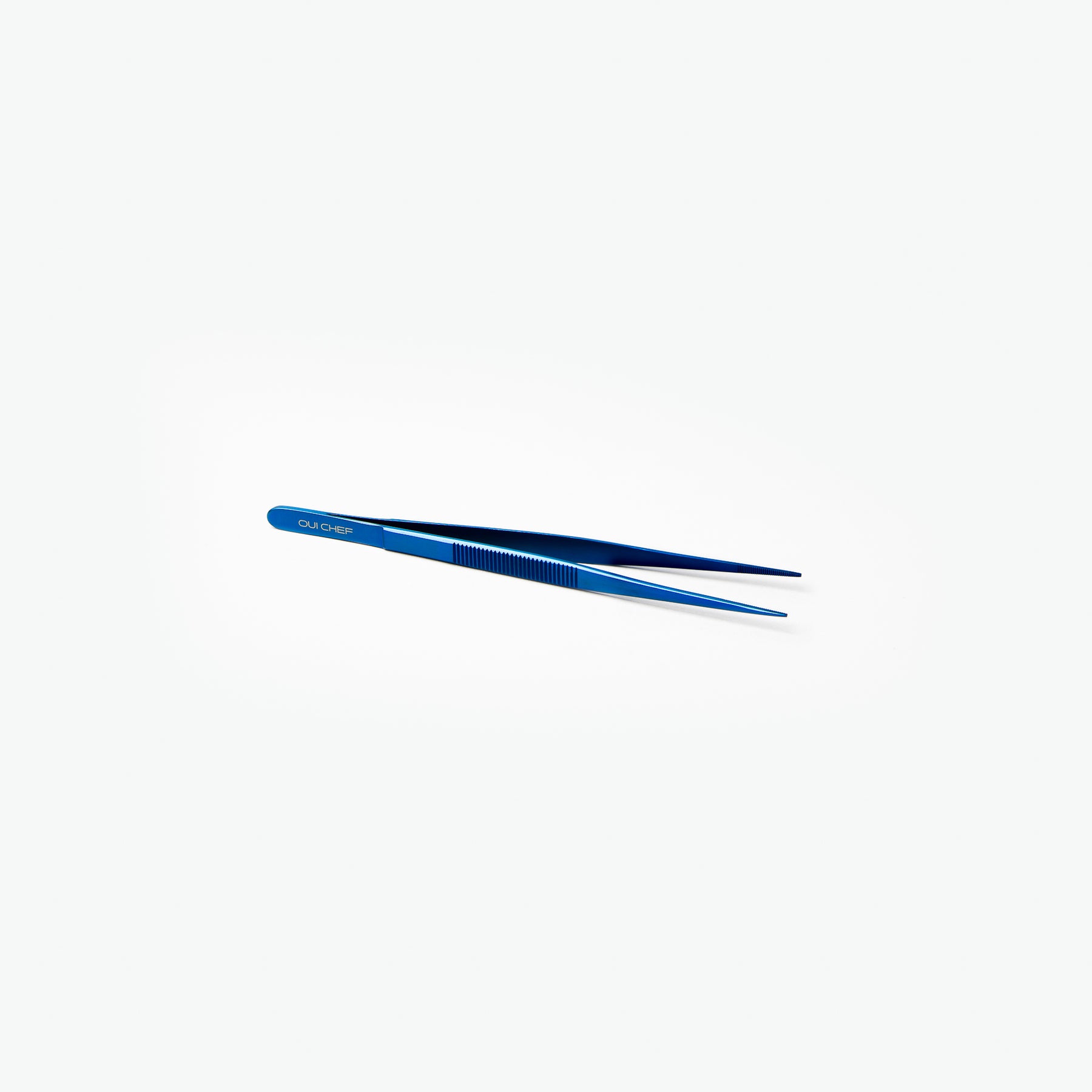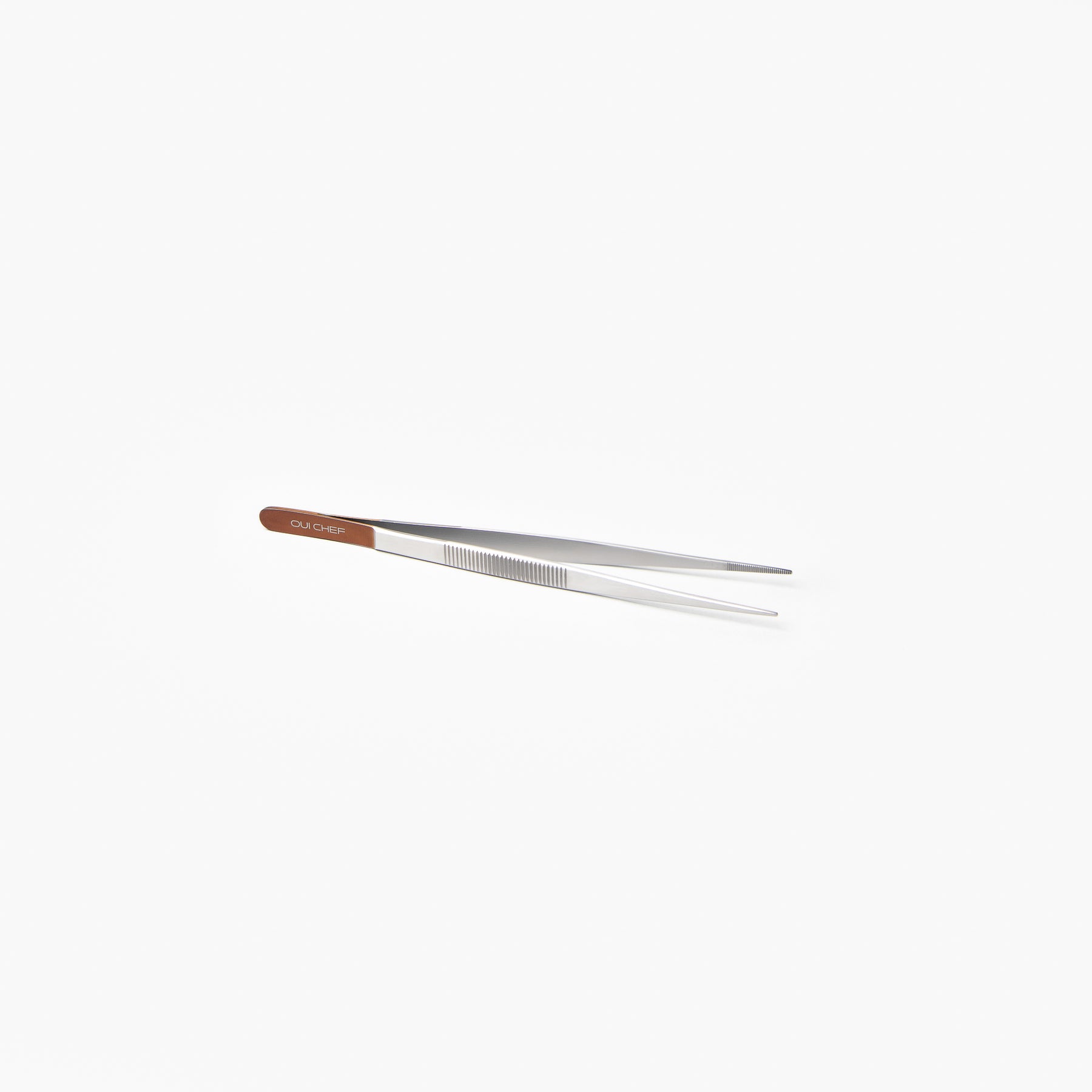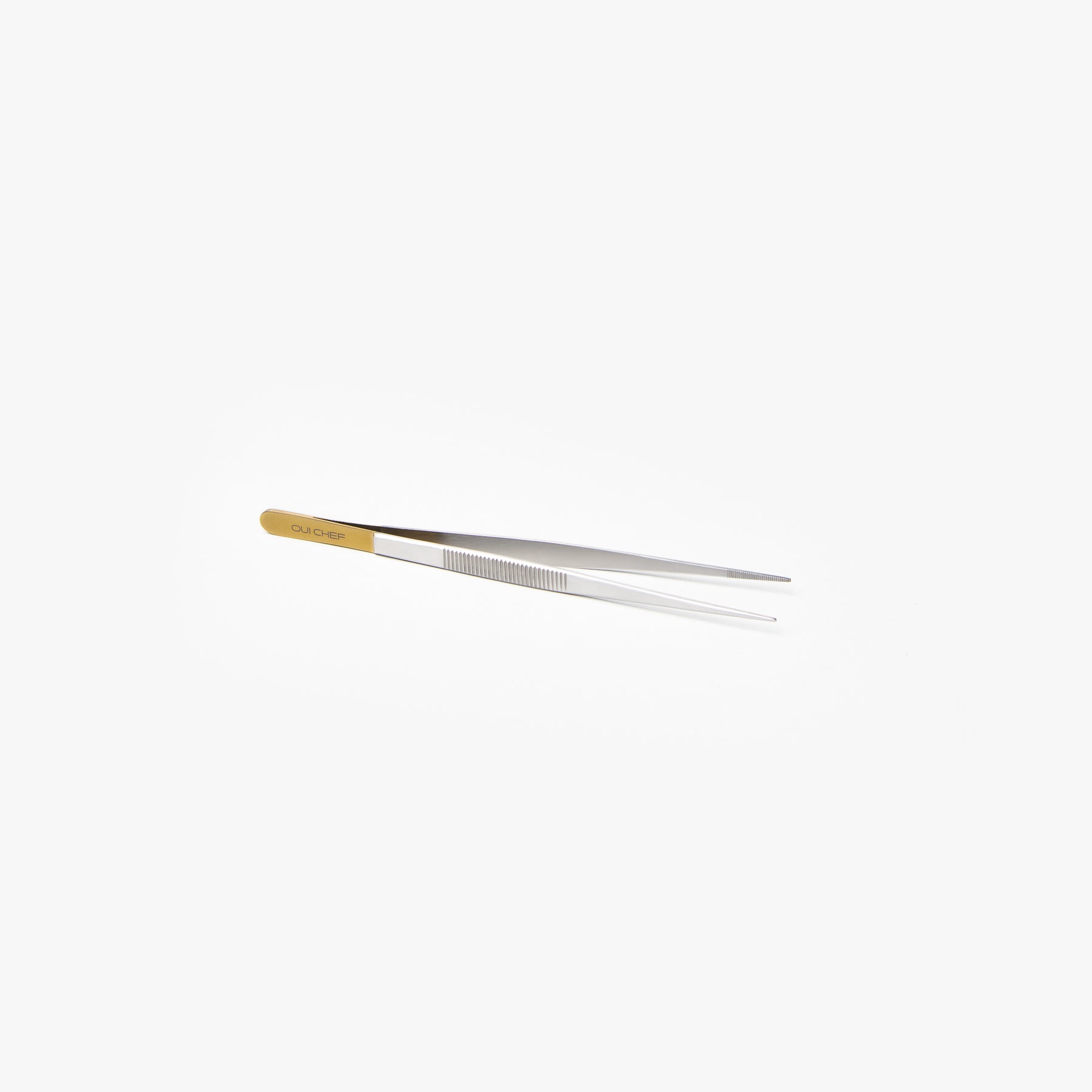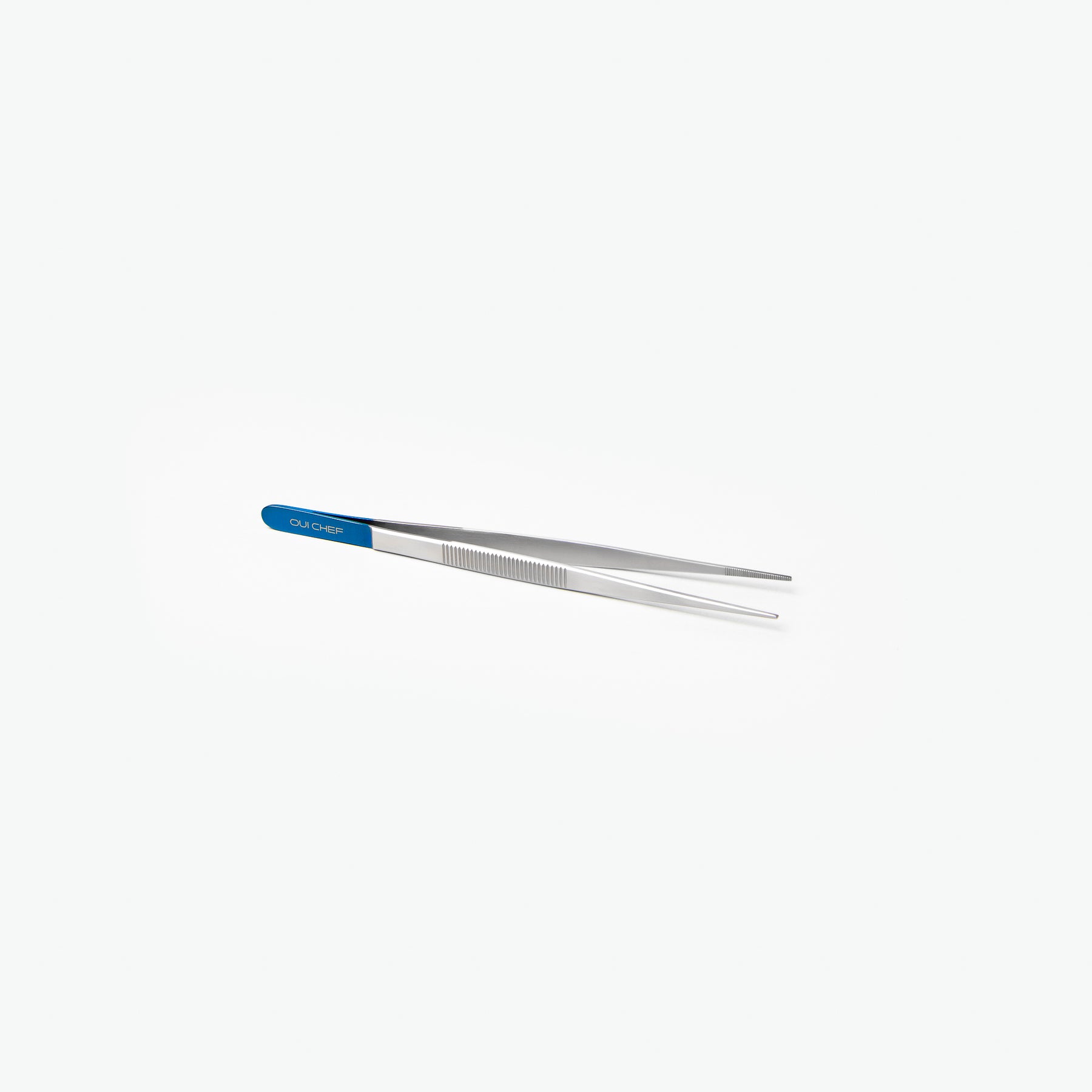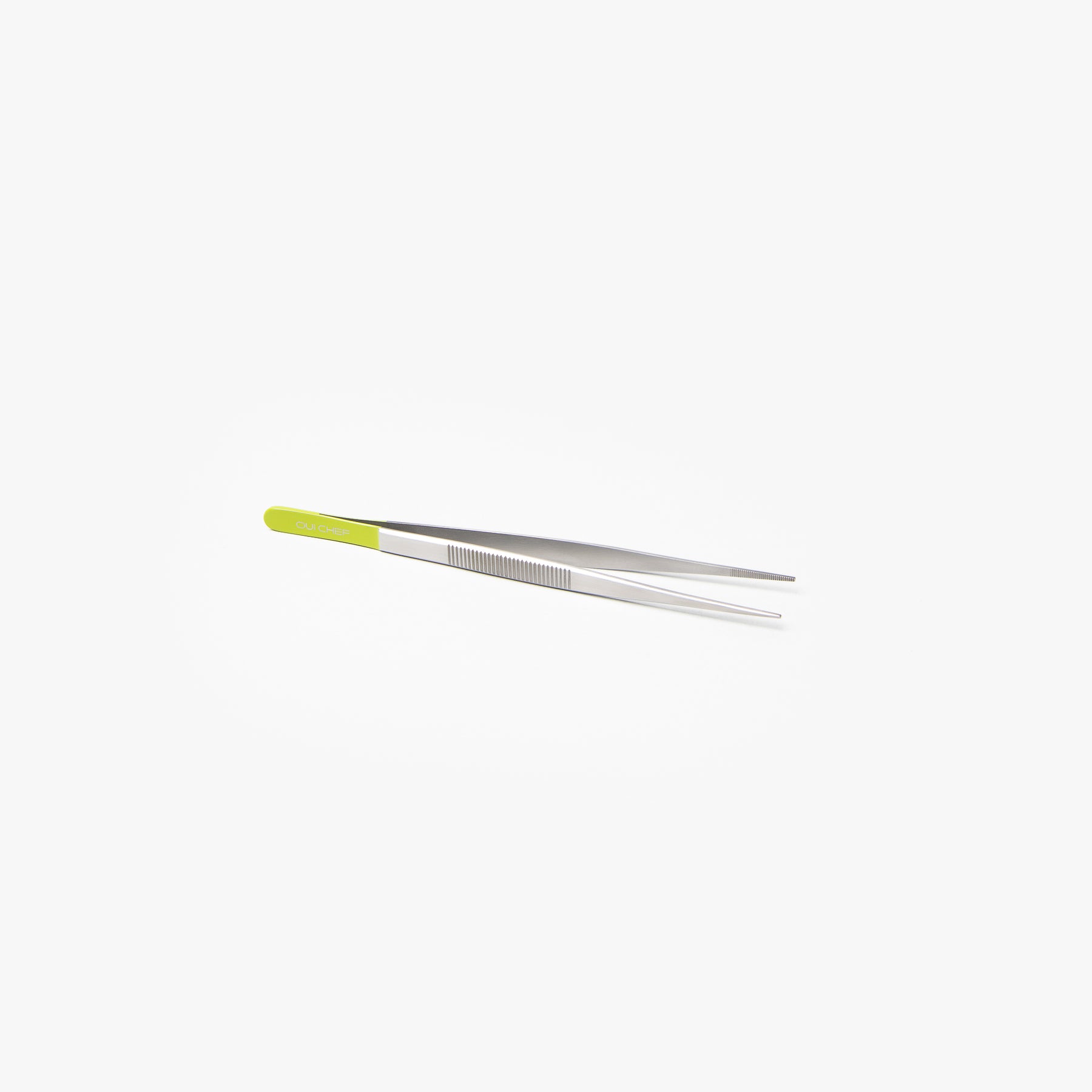 Small Straight SuperFine Tweezers
At a glance:
Manufactured and finished to the highest standards, these SuperFine tweezers are indispensable when the highest levels of accuracy are required. The pincer tension is very light to the touch giving maximum control and a grip that handles even the smallest items firmly yet delicately.
Perfect for:
Fine dining plating and finishing, handling delicate items and when attention to detail is paramount.
Details:
These high precision chef's tweezers with their SuperFine pincers have just the right amount of tension when handling really delicate objects. The elongated handle allows the user exceptional precision and control when assembling dishes.
Length: 15.5cm / 6.1" (Small)

Shape: Straight with SuperFine 

tip

Material: AISI 410 Surgical Grade Stainless Steel

Engraving: Yes

Magnetic: Yes