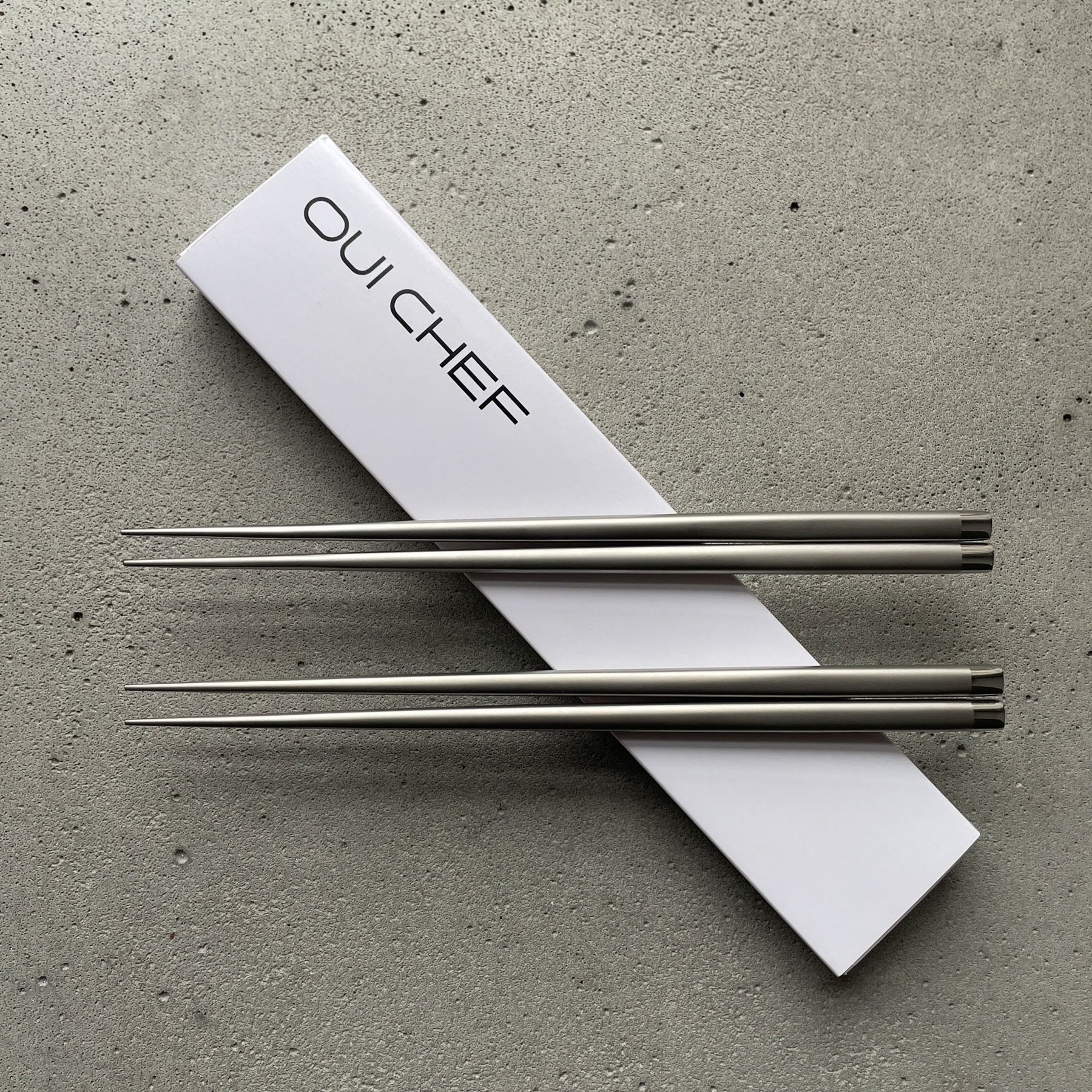 Maibashi Japanese Eating Chopsticks
At a glance:
In Japanese, Maibashi means My Chopsticks - so named in reference to the growing popularity of personal, reusable chopsticks in place of wasteful, disposable ones. And make no mistake these beautifully engineered utensils are built to last a lifetime. 
Perfect for:
Enjoying Asian meals at home or on the go. 

Details:

Traditionally in Japan, chopsticks used by females are shorter than those used by males, hence we offer two lengths to suit everyone's hands, sold individually or as pairs to gift any deserving friend or couple. 
Our metal chopsticks are made by dedicated craftsmen in Tsubame City, Niigata Prefecture, Japan.  The hollow body, rounded corners and matte finish means they feel effortless in the hand. The stainless steel construction ensures a toughness and durability not found in other chopsticks. The mirror polished handle ends are a nod to our Chrome Top range of tools. 
Of course, these timeless chopsticks can be personalised with names at no extra cost. 

           22.0cm / 8.66" (Shorter Length)
           24.5cm / 9.65" (Longer Length)
Material: 18-8 Stainless Steel

Engraving: Yes

Magnetic: No