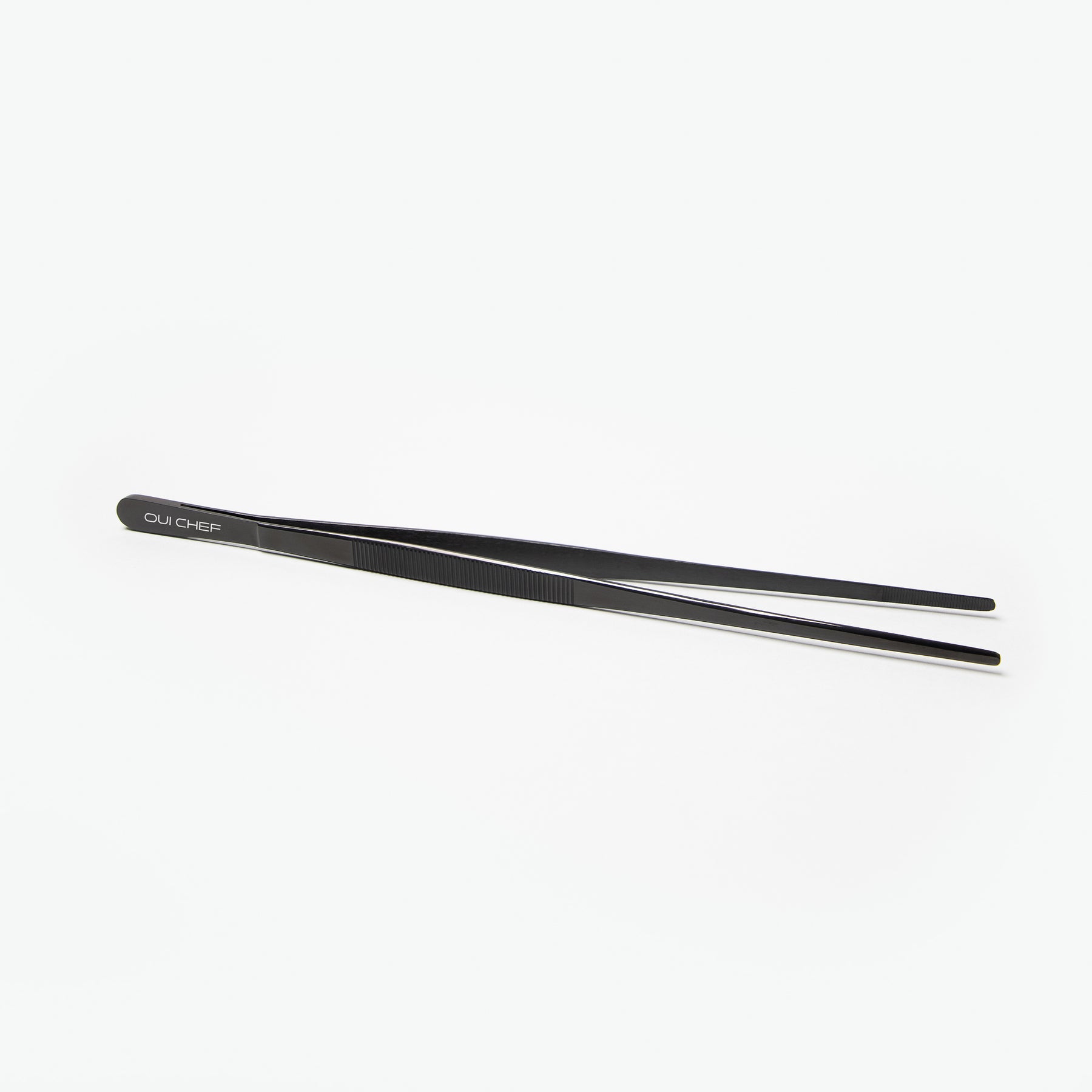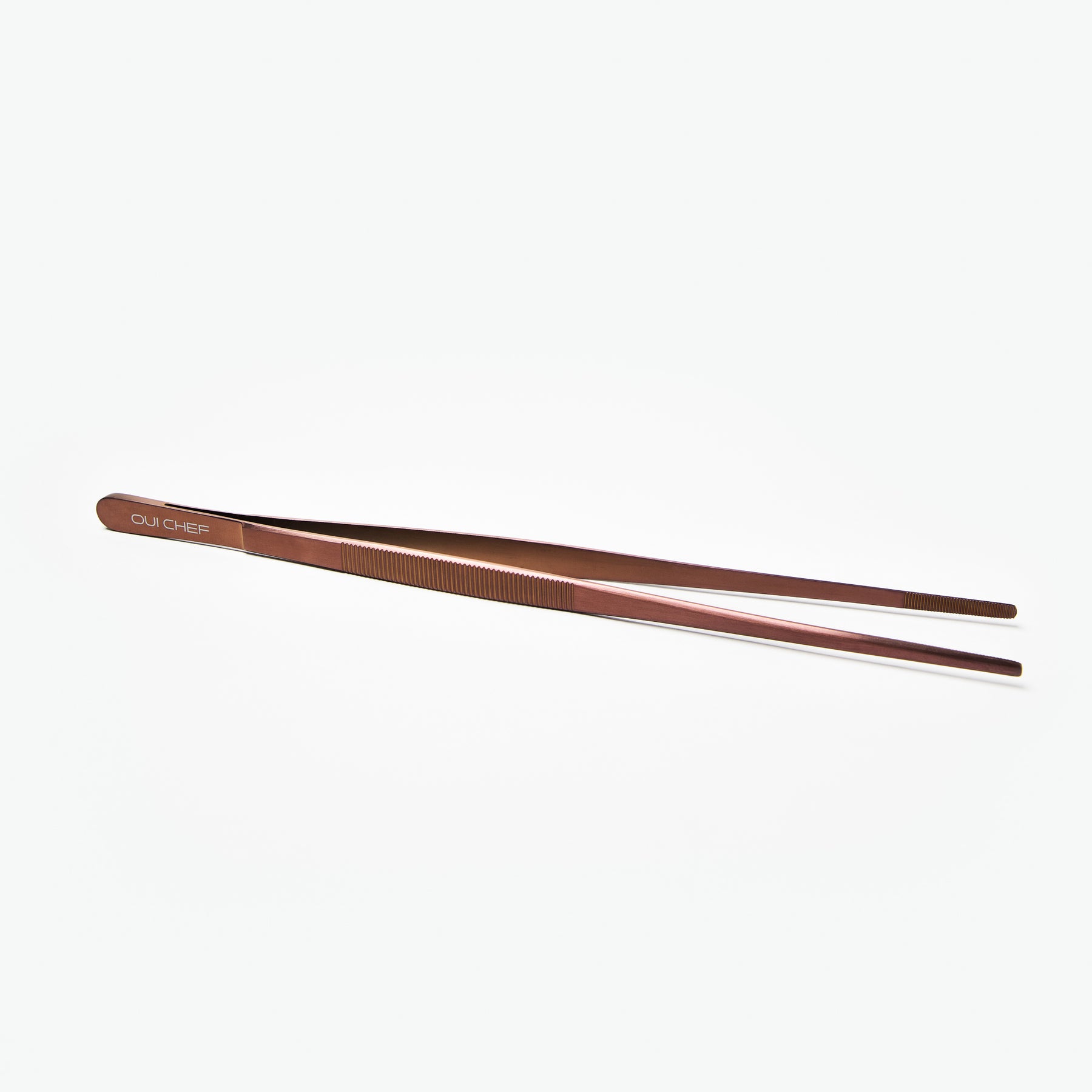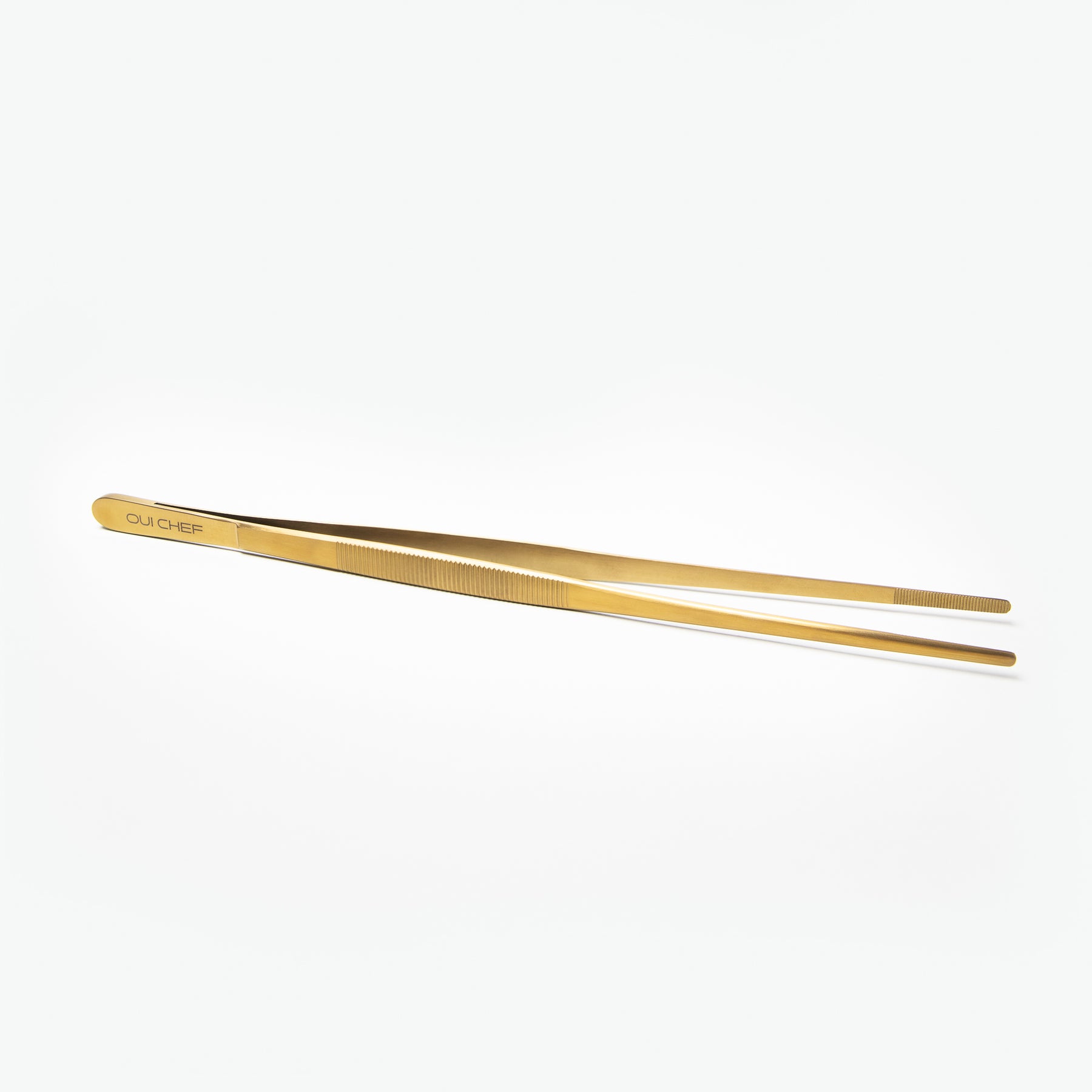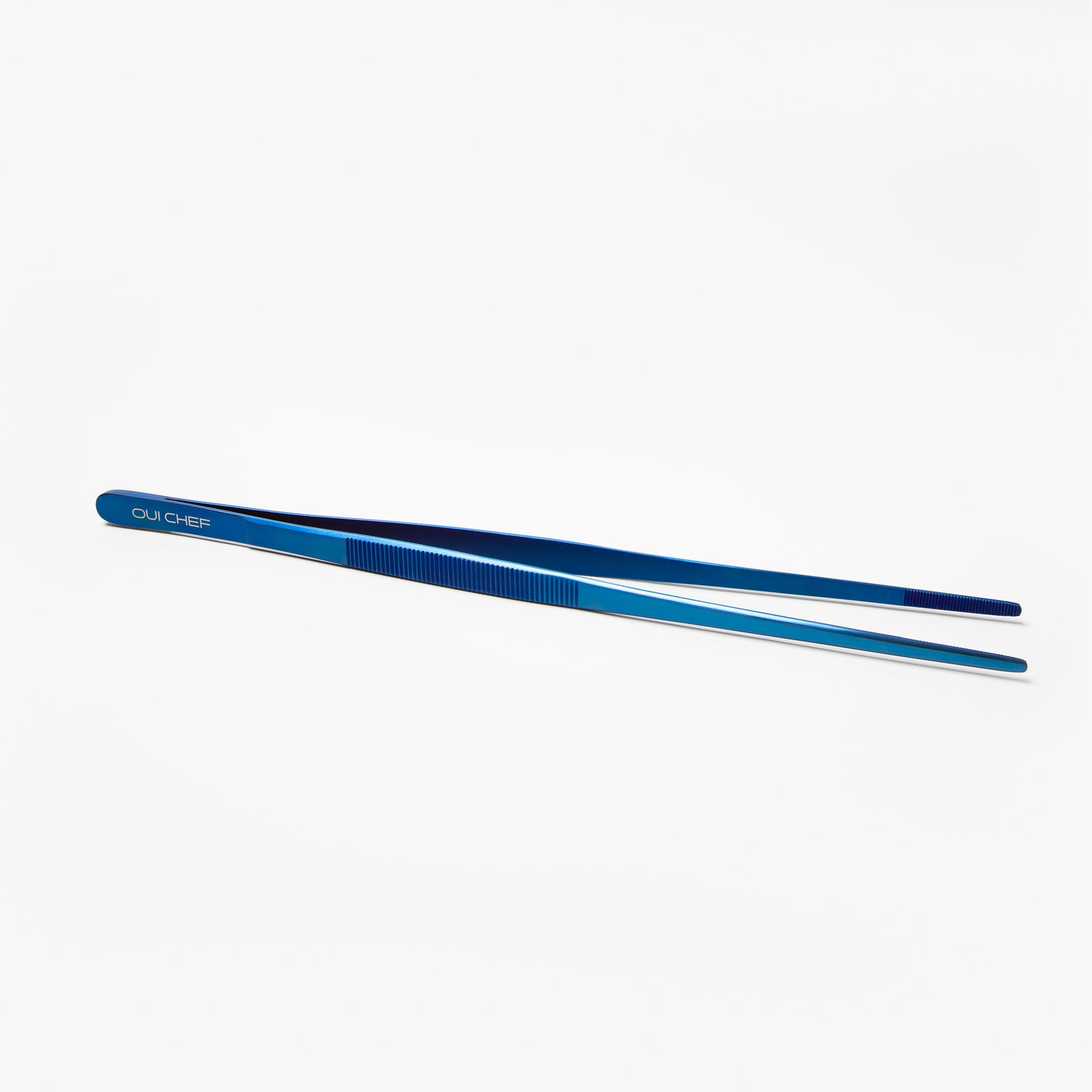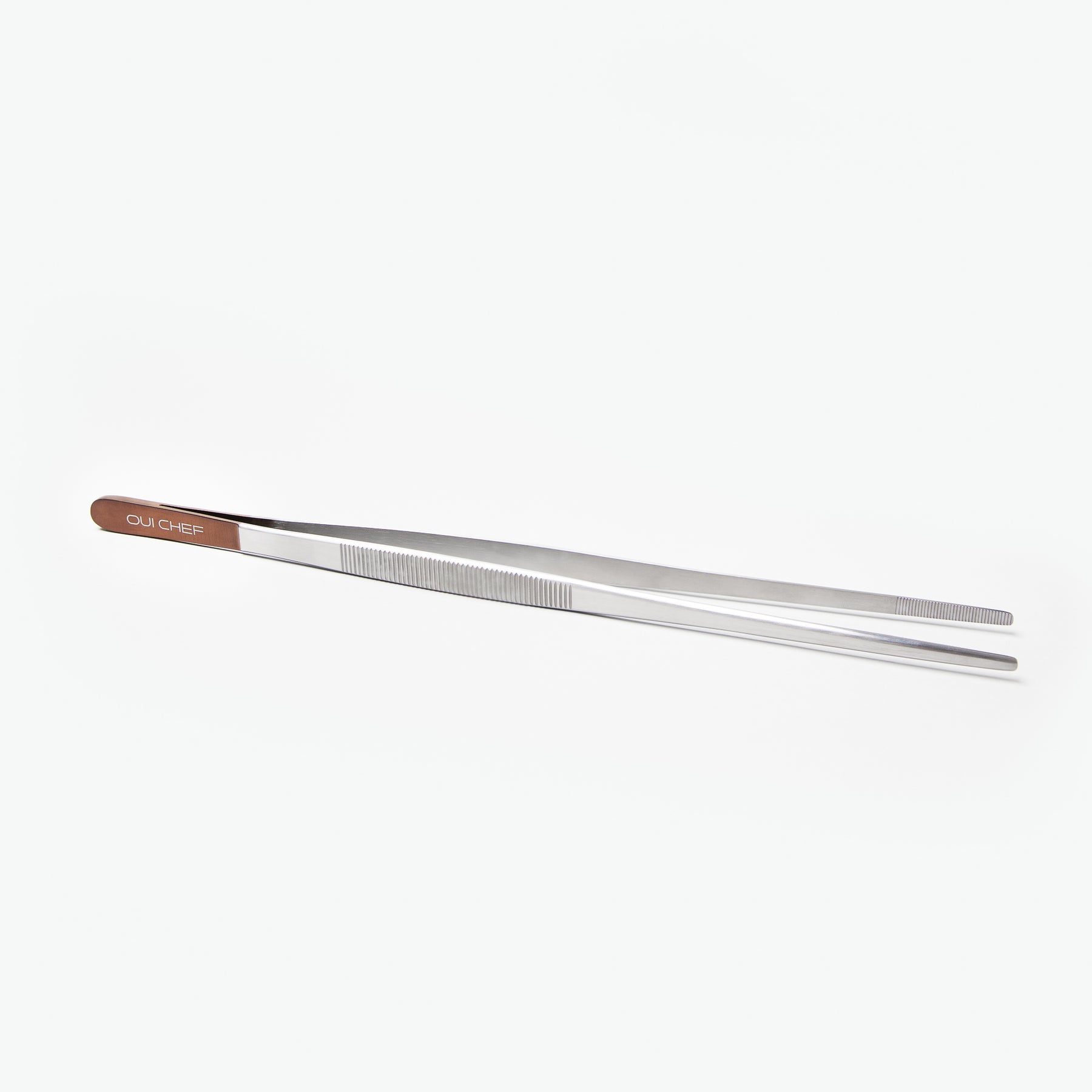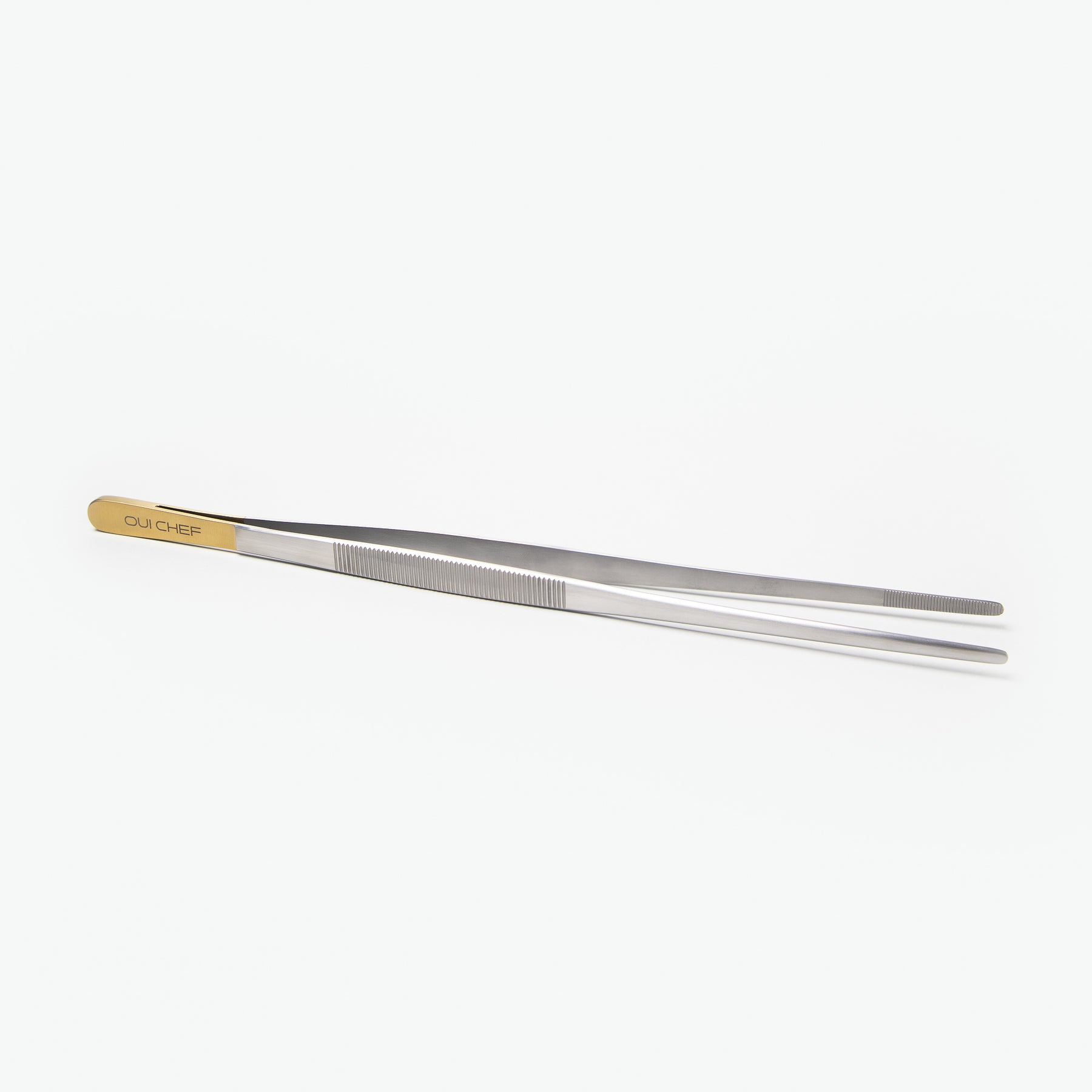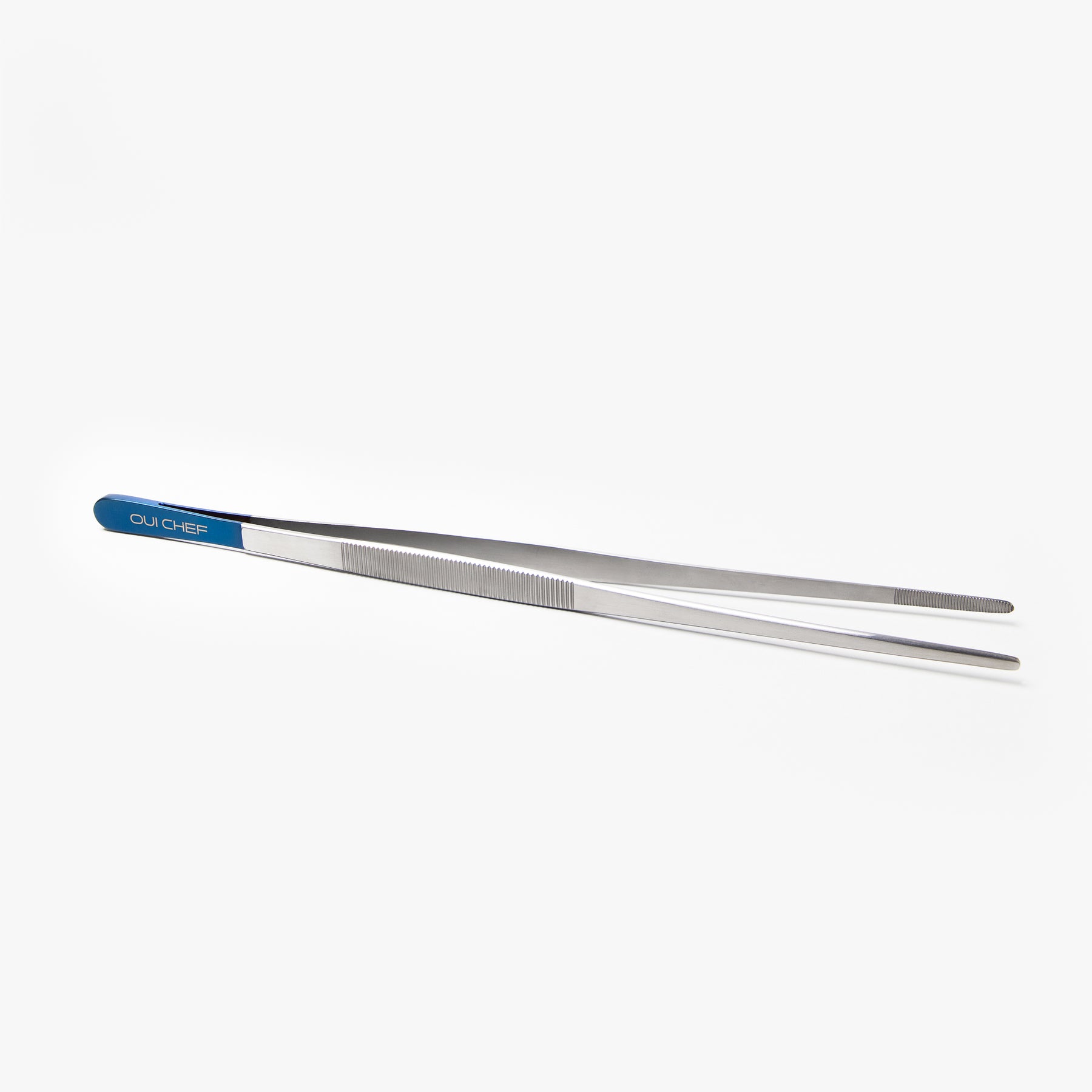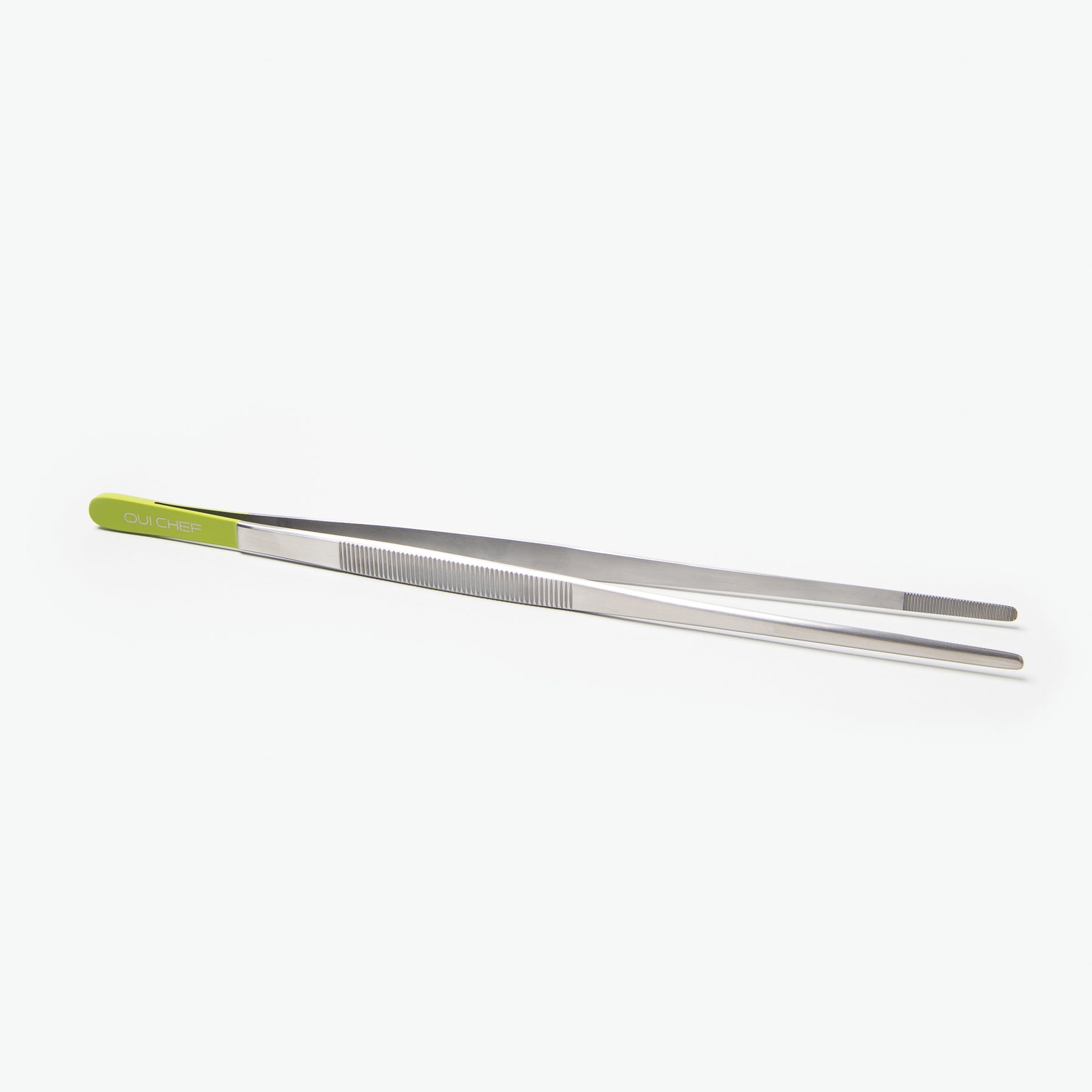 Large Straight Tweezers
At a glance:
Manufactured and finished to the highest standards, these heavy duty tweezers are indispensable when you need accuracy at the stove, on the grill or at the pass. The pincer tension is perfect and the serrated edge allows for a reliable grip. They look great and feel great in the hand.

Perfect for:
Cooking smaller or more delicate items such as prawns, scallops and small fillets as well as so many other things around the kitchen when a regular tongs is too cumbersome.  
Details:
The long, straight pincers have just the right amount of tension making these kitchen tweezers a great all round choice and an essential part of any chef's kitchen.


Material: AISI 410 Surgical Grade Stainless Steel

Engraving: Yes

Magnetic: Yes

Length: 30cm / 11.81" (Large)

Shape: Straight with regular tip