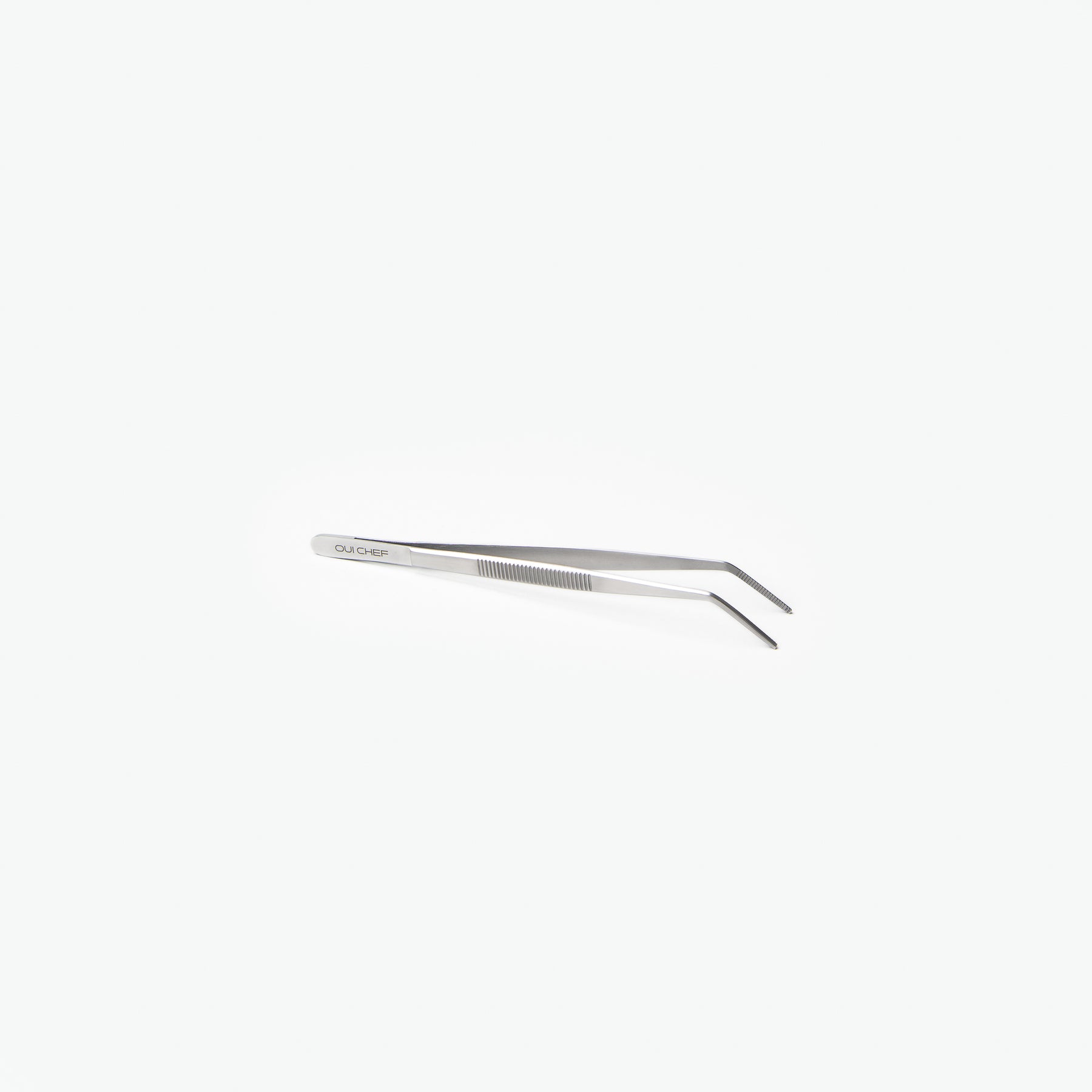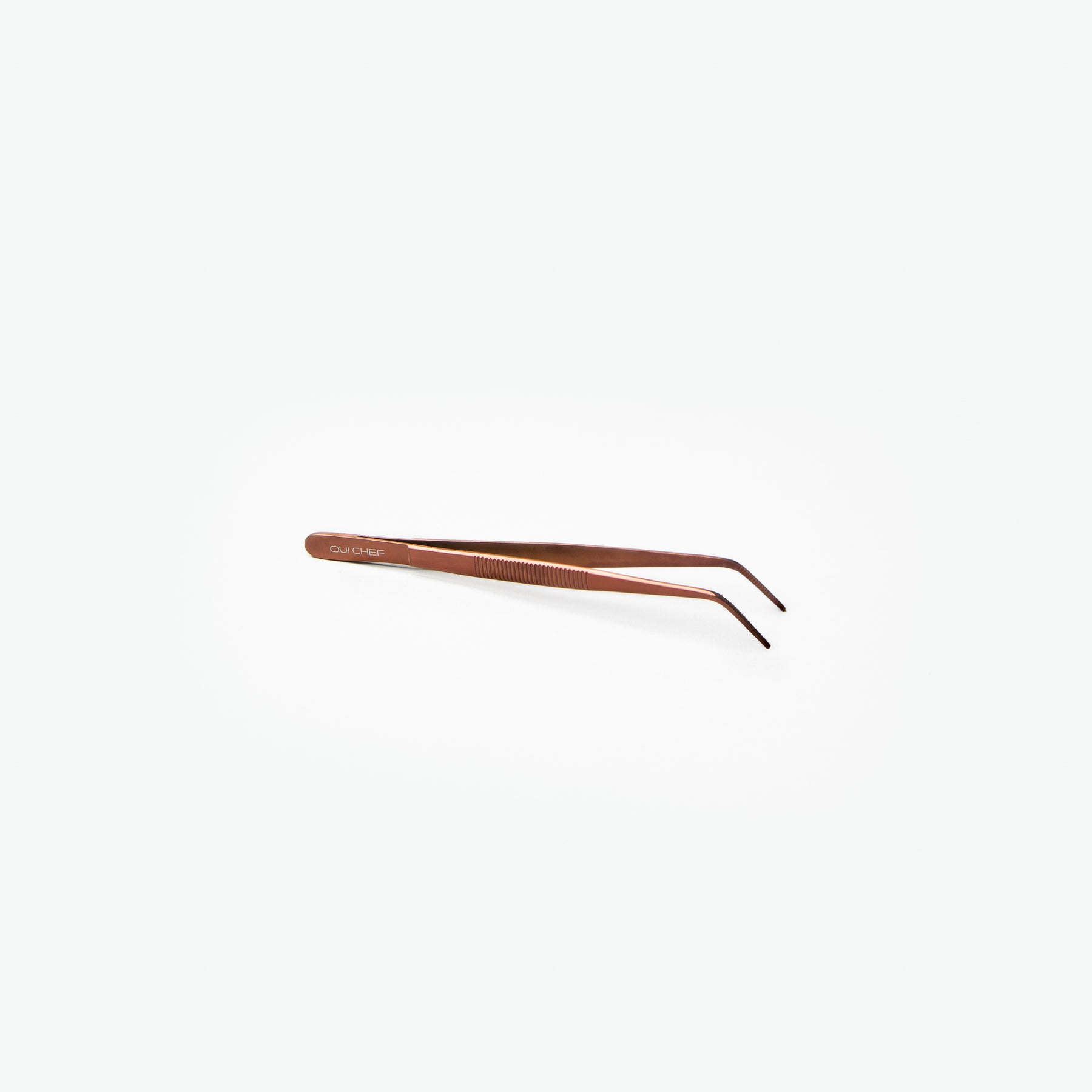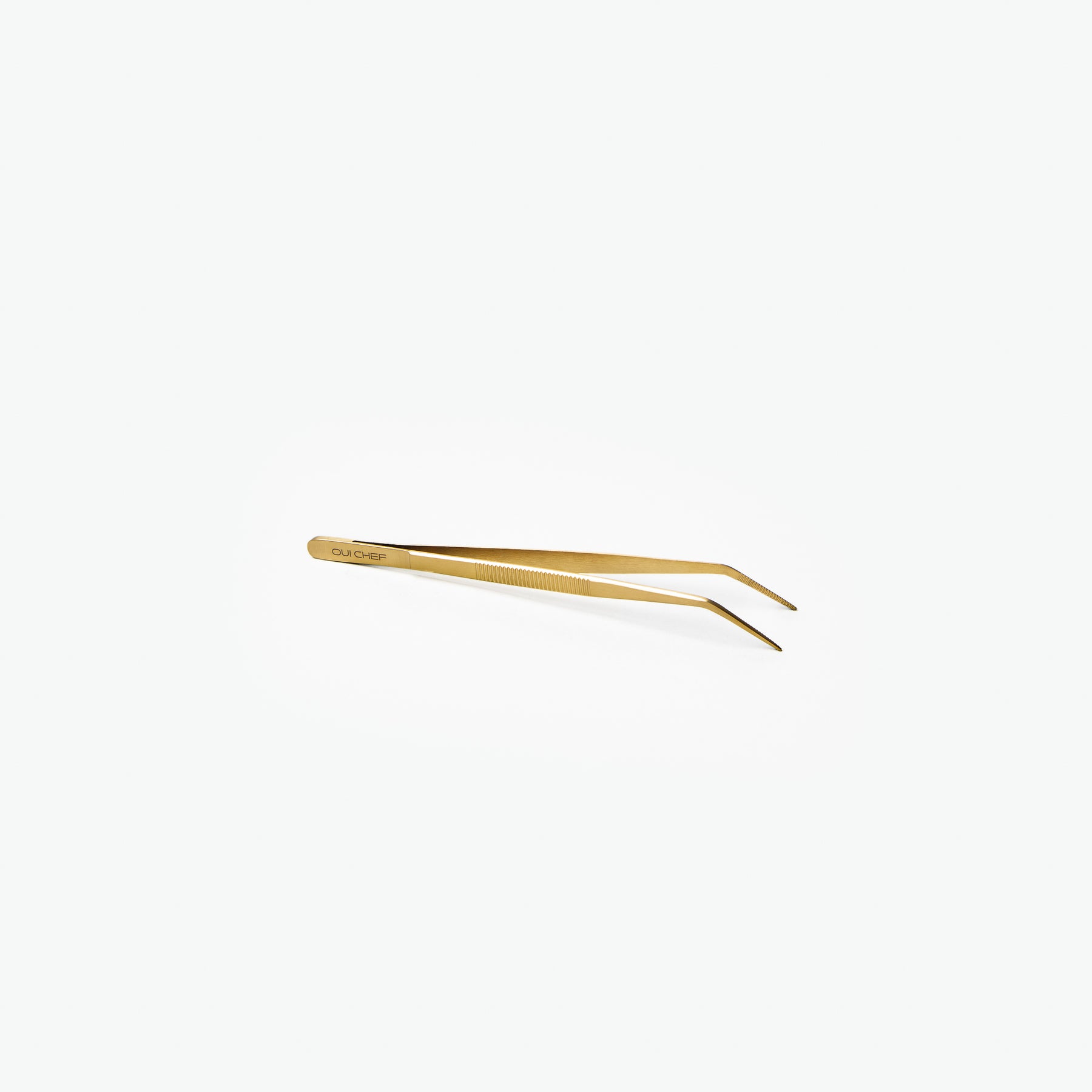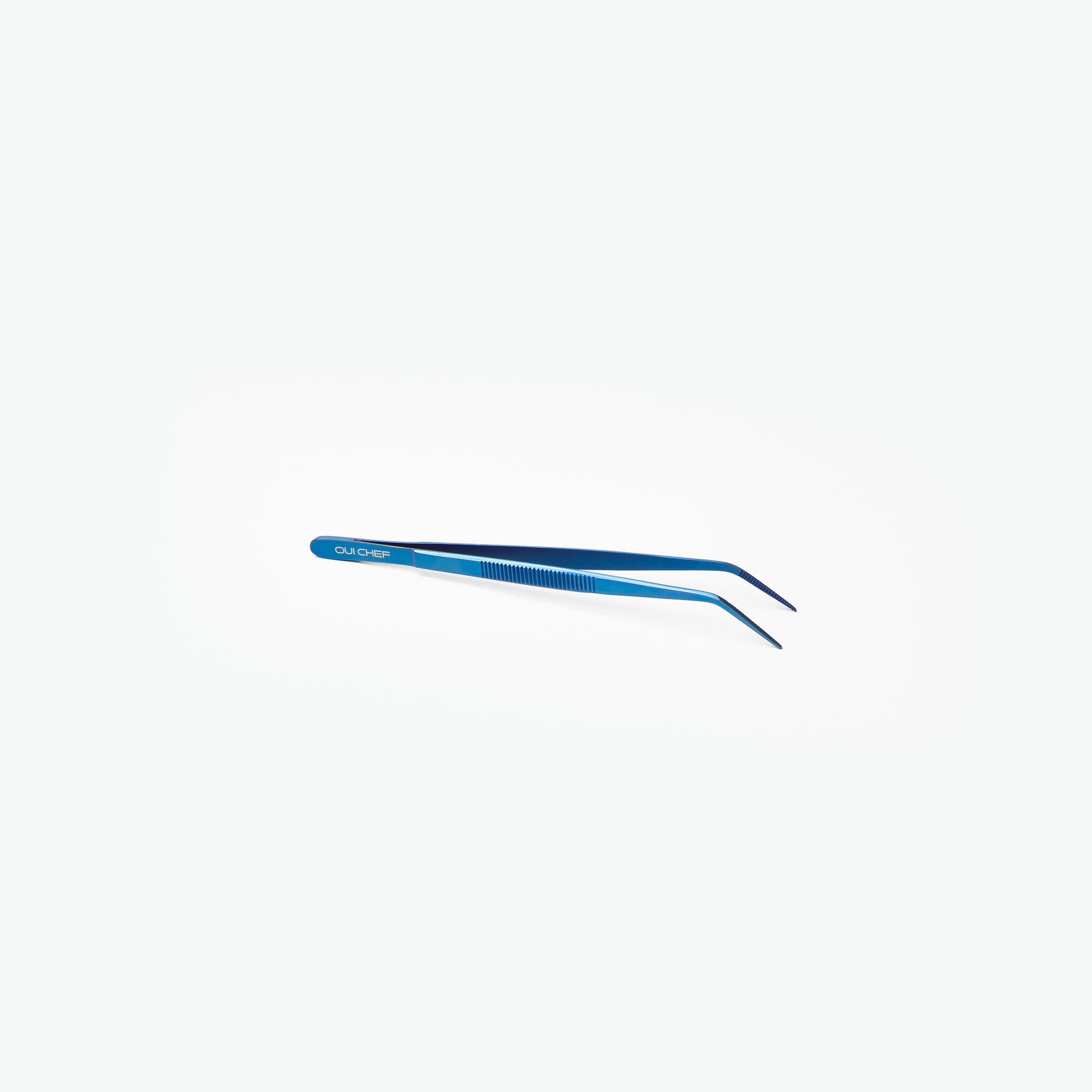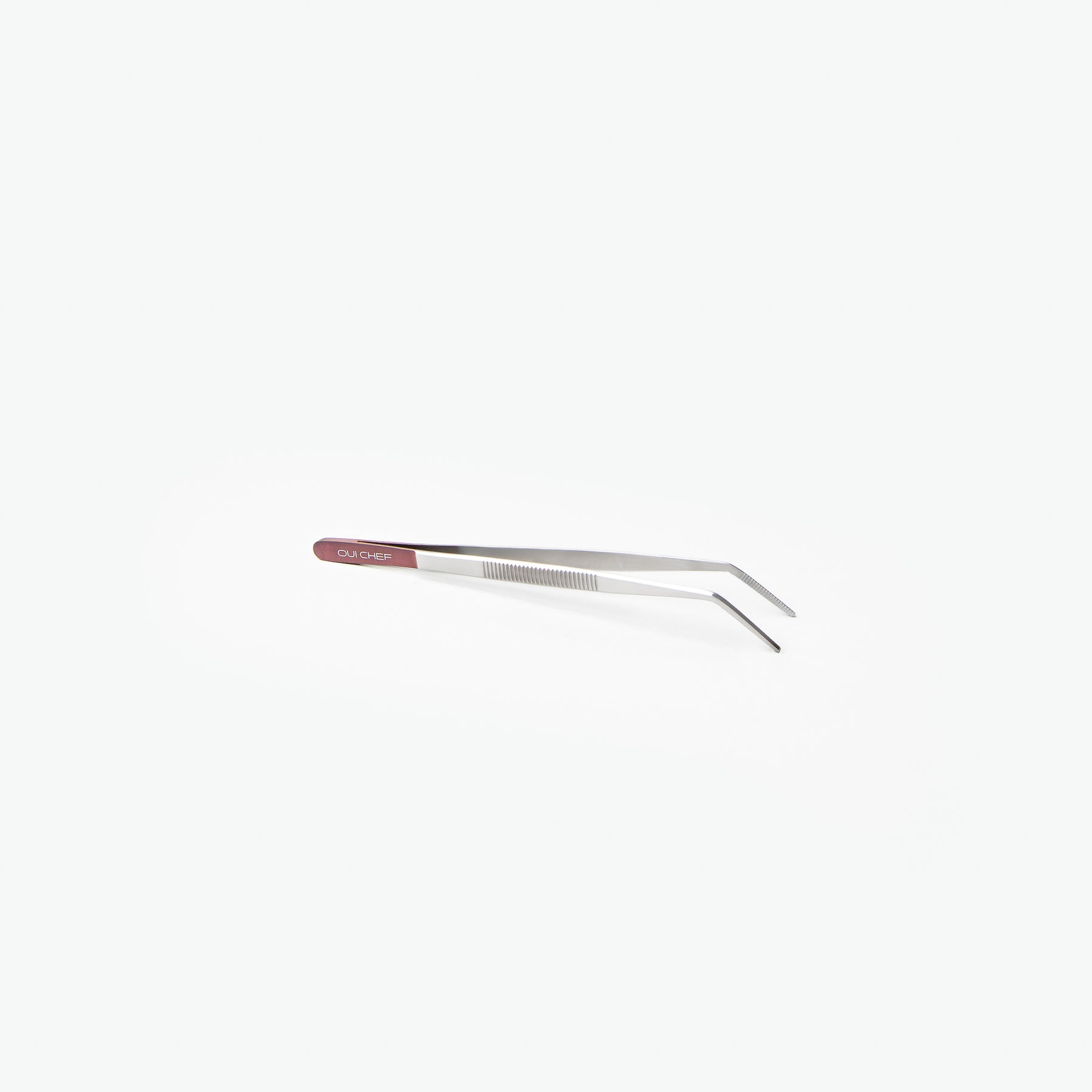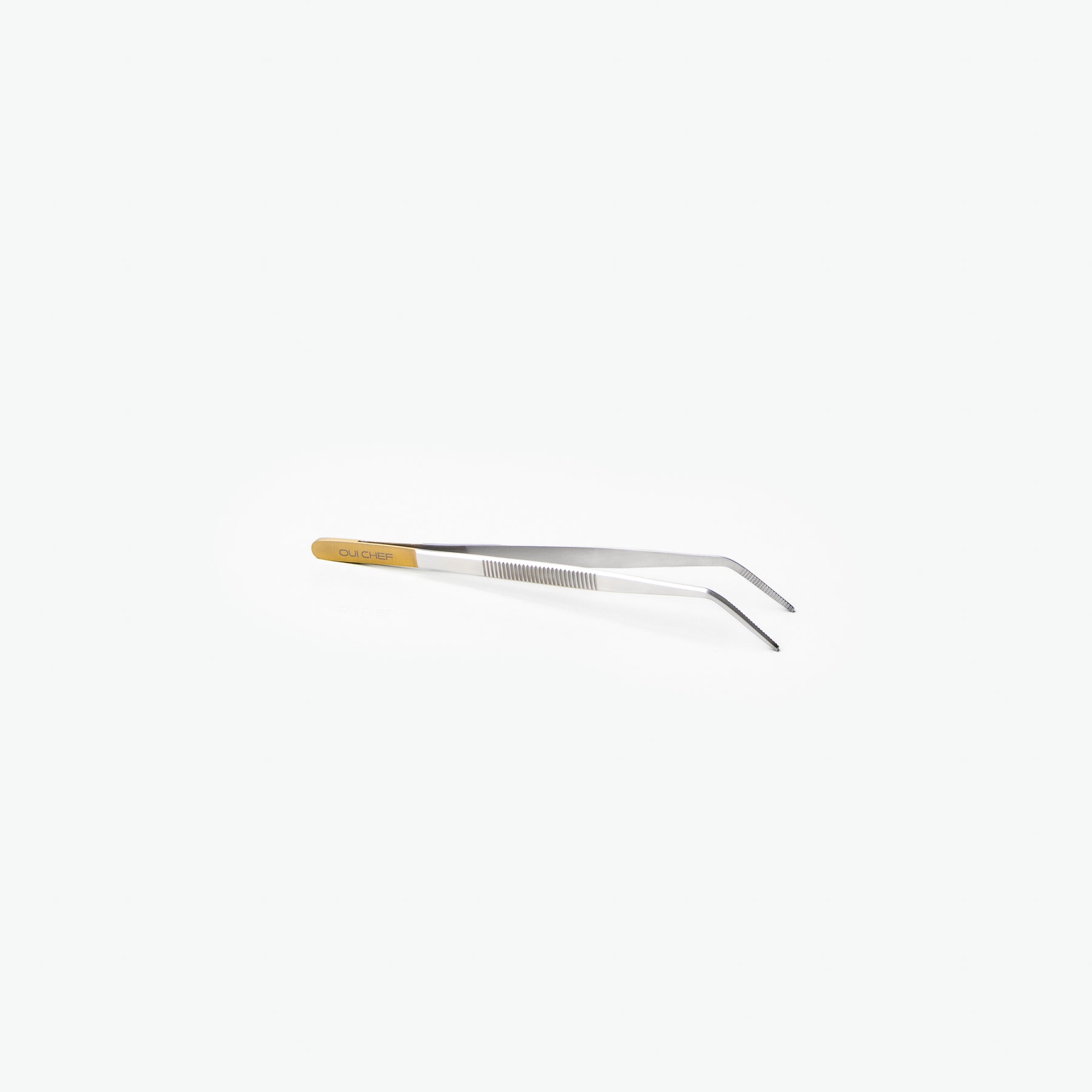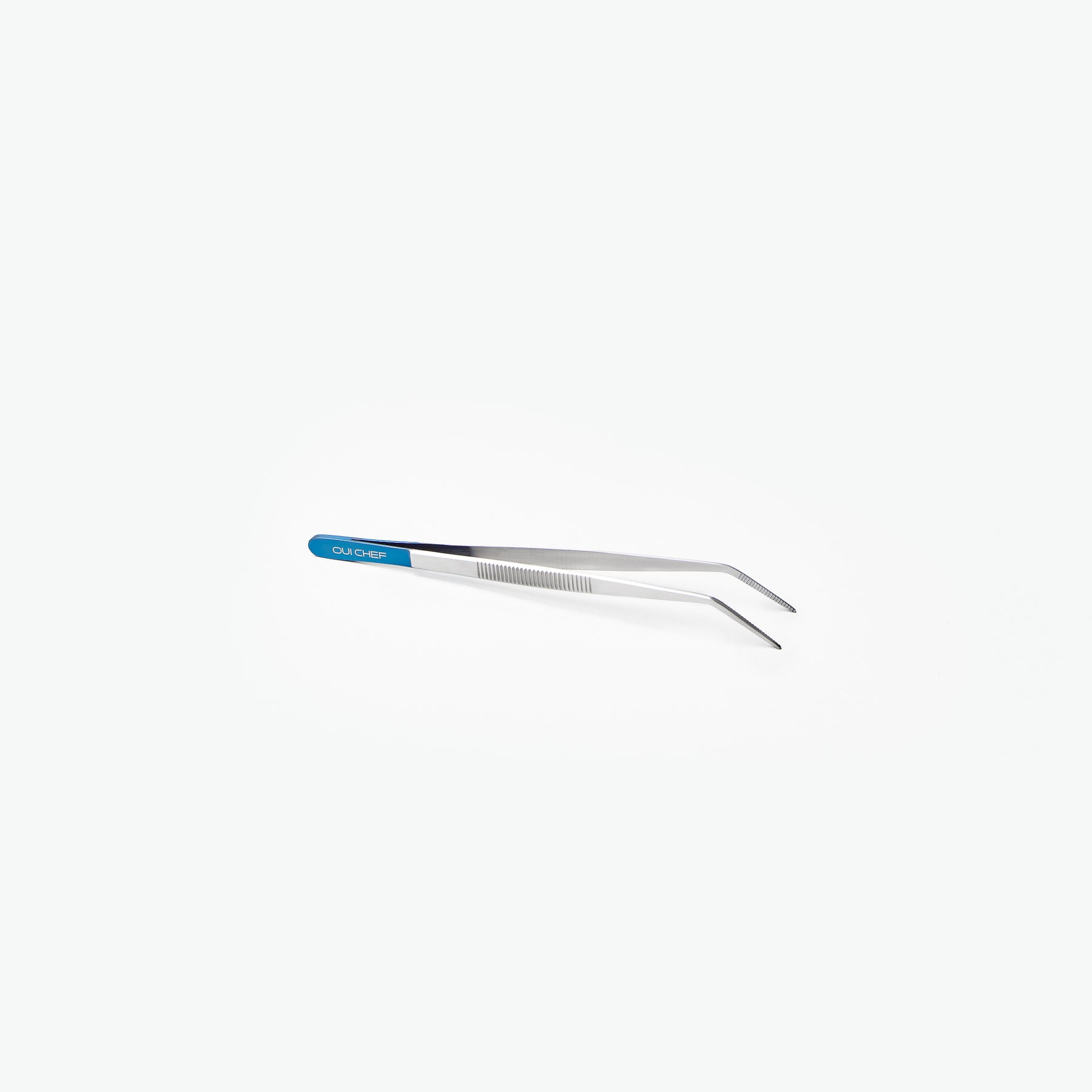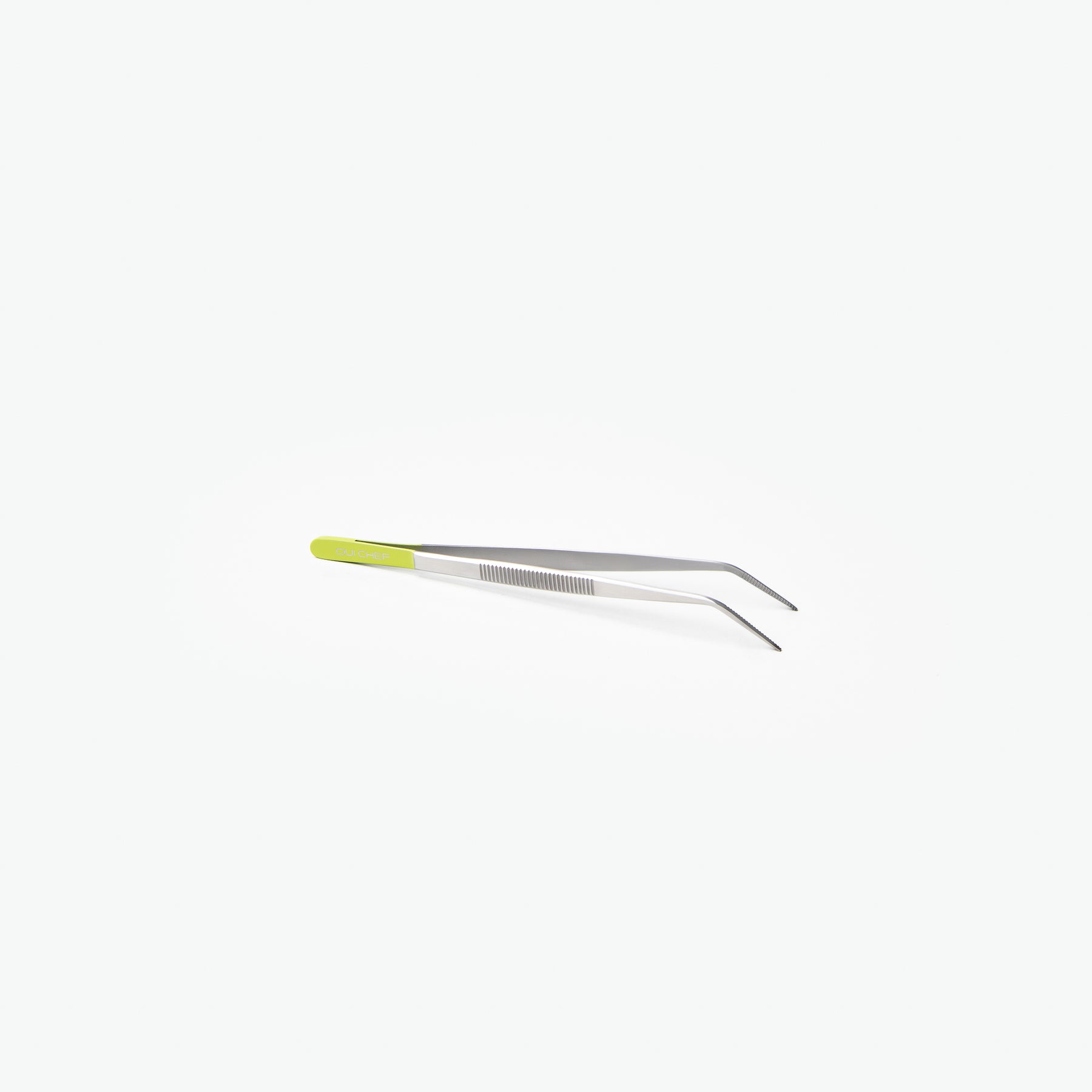 Small Angled SuperFine Tweezers
At a glance:
These high precision angled tip chef's tweezers are a favourite when the lightest of touches is required. They have an extra fine tip for even greater precision and control. These are also lighter in the hand and have a more delicate pincer tension than our standard angled tweezers.
Perfect for:
Plating and finishing the most refined plates with the finest of garnishes.

Details:
These small precision tweezers with their SuperFine angled pincers have just the right amount of tension when handling really delicate objects. The angled tip allows the user supreme precision and control when adding the final touches to dishes.
Length: 14cm / 5.5" (Small)

Shape: Angled with SuperFine tip

Material: AISI 410 Surgical Grade Stainless Steel

Engraving: Yes

Magnetic: Yes